theatre
Role Bernard Chichester Festival Theatre
Jonathan Lynn and Anthony Jay's stage adaptation of their popular 1980s television series Yes, Prime Minister played as part of the 2010 Chichester Festival. The play, staged to coincide with the 30th Anniversary of the first broadcast episode of Yes, Minister follows British Prime Minister Jim Hacker as he attempts to unite his divided Cabinet, revive the economy and diffuse an international political crisis by preventing the collapse of a European Council conference.
Jonathan starred alongside David Haig and Henry Goodman, playing the Prime Minister's Private Secretary, Bernard Woolley: a man desperately trying to navigate the morally ambiguous waters of party politics and emerge with his soul and his conscience intact.
Media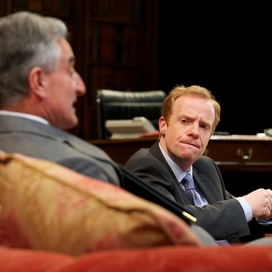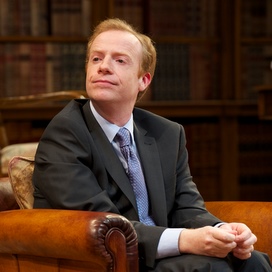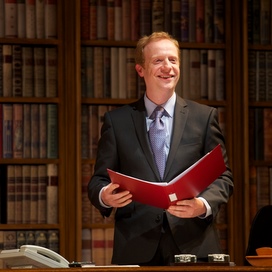 Reviews
Rubber-faced Jonathan Slinger makes Bernard a lovable character of high moral rectitude but little confidence - a finely balanced performance.
Michael Sell
The Stage
Jonathan Slinger's brilliantly febrile Bernard, Jim's jumpy Principal Private Secretary, smooths over the cracks with impenetrable Latin tags.
Michael Coveney
The Independent