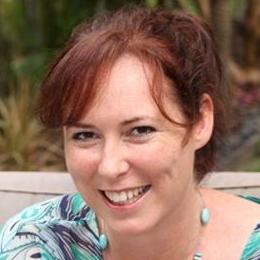 Josephine Moon has been writing books since her first story in the first grade about a spider who took an adventure. Her teacher, the lovely Mrs Herron, kept it to show Josephine's mum after school. Josephine went on to write Starlight the Brumby in the third grade and her dad took it to his work and had his secretary type it up into a real book. She kept writing and writing and writing, eventually pursuing journalism, then teaching English and Film & TV, and finally becoming an editor, which taught her much about the finer aspects of grammar and style. She also studied massage and aromatherapy along the way. It took Josephine a long time to find the type of genre and niche she wanted to write in and she wrote and published stories across a variety of fields over twenty years. She finally worked out that all she needed to do was write the book she wanted to read and her own style of novel emerged.
She lives with her witty and funny husband and their son, on an acreage on the Sunshine Coast in Queensland.
What a gloriously wonderful read. I loved it.
Cathy Kelly
Bestselling author on The Tea Chest