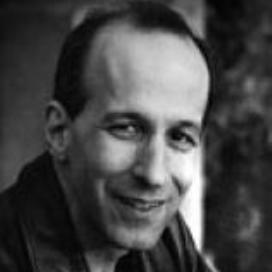 book
Fiction
US & Canada
Pantheon Books Inc
(Ed. Marty Asher)
It's July 4th, 2005, and the Frankel family is descending upon their beloved summer home in the Berkshires. But this is no ordinary holiday: the family is gathering to memorialize Leo, the youngest of the four Frankel siblings and an intrepid journalist and adventurer who was killed the previous year, while on assignment in Iraq.

His parents, Marilyn and David, are adrift in grief, and it's tearing apart their forty-year marriage. Clarissa, the eldest, is struggling at thirty-nine with infertility. Lily, a fiery-tempered lawyer, is angry about everything. Noelle, a born-again Orthodox Jew (and the last person to see Leo alive), has come in from Israel with her husband and four children and feels entirely out of place. And Thisbe- Leo's widow and mother of their three-year-old son--has arrived from California bearing her own secret.

Over the course of three days, the Frankels will contend with sibling rivalries and marital feuds, volatile women and silent men, and, ultimately, the importance of family.
Rights
Audio Rights
Available
The audio rights are handled by Alice Lutyens.
Helen Manders manages the translation rights for The World Without You
Media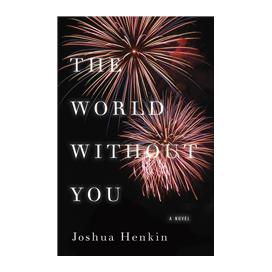 Reviews
Son, Brother, Husband
The World Without You shows how loss forces people to reconceive of themselves, a painful but necessary transformation.
The New York Times Book Review Full Review

A keenly observant, compassionate novel.
Entertainment Weekly Full Review

[The World Without You] is a slice of life of a very real family grappling with something bigger than them. It's also a moving story and a good read, and, from start to finish, deeply honest. Abigail Pickus
The Times of Israel Full Review

Compassionate, intelligent, and shining.
The Boston Globe Full Review

A novel that satisfies all expectations in some very familiar ways.
Starred Review
Kirkus Full Review

An intelligently written novel that works as a summer read and for any other time of the year.
Publishers Weekly (starred review) Full Review

Henkin imbues The World Without You with wisdom, humor, and a clear sense of history. This book is a triumph and an important novel about America. Yiyun Li


It's no secret that Henkin is a writer of voluminous heart, humanity, and talent. Julia Glass


An immeasurably moving masterpiece. Heidi Julavits
Full Review

This book is witty and wise, poignant and heartfelt. Gary Shteyngart
Full Review