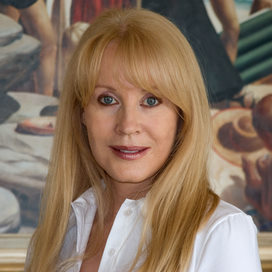 Joy


Chambers

Novelist and actress
Joy Chambers is an Australian author and actress. Born in Queensland, Joy began acting at an early age and is probably best known for her role as Rosemary Daniels in the long-running soap opera Neighbours. She has also appeared in The Young Doctors, The Restless Years and All At Sea.

Joy has had success as an accomplished author of historical fiction, writing the best-selling novels Mayfield, My Zulu Myself, Vale Valhalla and None But the Brave.

Most recently she has written For Freedom (Headline, 2006) which is set in the Philippines during the Second World War.

Joy Chambers is married to Reg Grundy, the founder of the Grundy media organization. They live in Australia and Bermuda.