book
| Fiction
| 2014
US →
Minotaur Books
(Ed. Matt Martz)
It's morning and the first winter snow falls heavily in the forested hills outside of Collier. An ambulance screams up the icy roads of a lonely neighbourhood startling the black crows that stand watch in the trees. Unsure of what they'll find, two paramedics struggle to carry their heavy cases up the slope behind an isolated home.

A cast-off shoe and a red stain seeping up through the snow. At first that's all the paramedics see. The older woman is lifeless and the younger woman is nearly naked and covered in blood. When Jared Peterson plucks a wrist from the twist of bodies the last thing he expects to feel is a pulse.

The killer has spared a troubled young woman named Grace Adams and it's Detective Macy Greeley's job to find out why. An outsider, Macy has been sent in to investigate a crime that is eleven years in the making and has already cost the lives of several young women.

Rights
Film Rights
Available
Contact Joe Phillips & Jenn Lambert for more information
Katie McGowan manages the translation rights for Bone Dust White
Translation Rights Sold
French
World
Editions Bragelonne
German
World
Ullstein Buchverlage
Italian
World
Rizzoli Editore
Media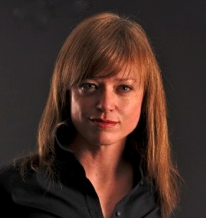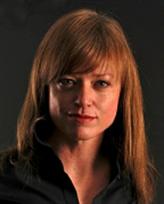 Reviews
Though astute readers will suss out some of the underlying mystery before they should, the author creates a hardscrabble community of characters that readers won't soon forget.
Publishers Weekly
Full Review
As jarring as a headfirst plunge in an icy river, Bone Dust White is a stark and unforgettable reading experience; its ambience, like the bruised people whose twisted lives it traces, is chilly–and irresistible.
Julia Keller
Full Review
The narrative of BONE DUST WHITE is written in the present tense, while the dialogue sets the timing of events in place. I don't normally like books written in the present tense; however, in this case it is a brilliant move. There is a sense of the narrative providing a lens, something cold and crystalline, through which we see the events take place, while at the same time the characters' thoughts and feelings provide emotional depth to the story.
Reviewing the Evidence blog
Karin Salvalaggio's outstanding crime fiction debut, Bone Dust White, is an absolutely stunning work that signals the entrance of a major new talent.
Crossroad Reviews
Salvalaggio creates a sordid blend of human trafficking and pedophilia, secrets and lies, sick minds and scarred hearts. But it's one from which the reader cannot look away, as the author illuminates her dark story with deeply realized characters — Grace and Macy are particularly memorable — as well as richly descriptive prose: "The Flathead River loops around Collier like a distended belly. Churned up by heavy snowfall in the higher elevations, the water is milky gray. Macy crosses it on a wide, brutal-looking bridge before passing through the industrial end of the town. The factories and lumber mills are picked-over carcasses."

A stunning debut, "Bone Dust White" marks the beginning of what promises to be Salvalaggio's stellar career.
Times Dispatch.com
This debut thriller will have you turning the pages deep into the night.
Shelf Pleasure
http://www.shelfpleasure.com/new-releases-5-13-14/
The icy winter itself becomes almost another character in this dark, brooding whodunit filled with sharp twists and idiosyncratic characters. This debut should appeal to fans of C.J. Box and Nevada Barr.
Stacy Alesi, AKA the BookBitch
http://stacyalesi.com/2014/05/14/bone-dust-white-by-karin-salvalaggio/
Set in Montana's Flathead Valley, Salvalaggio's characters and the landscape of their lives are astutely drawn.
Carole E. Barrowman
Milwaukee Journal
This complicated, peel-away-layers debut procedural intoxicates from the opening page and has word-of-mouth selling power. To the fine roster of pregnant protagonists (Elly Griffiths's Ruth Galloway and Tess Gerritsen's Jane Rizzoli), add Macy ¬Greeley. Recommend for fans of Archer Mayor, Gwen Florio, and Craig Johnson. C.J. Box's The Highway comes to mind, too.
Library Journal
This is a gripping tale from start to finish, and a first-rate debut that augurs well for Salvalaggio's soon-to-be-huge fanbase.
BookPage Magazine