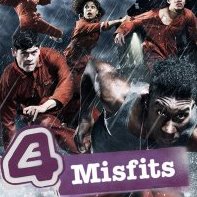 Kate


Crowe

Producer for television
Kate has an excellent track record producing both comedy and drama. Her background is in development and script editing and her credits include Plus One, Cutting It and the highly successful BAFTA-winning series Misfits for E4 and Clerkenwell Films.
Having worked in house as Executive Producer at Scott Free Productions for several years, Kate is currently Executive Producing Steven Knight's A Christmas Carol for Scott Free, Hardy Baker and Son and BBC1.
Television
Executive Producer
Scott Free / Hardy Son and Baker
for
BBC1
Tiger Aspect Productions
for
BBC
Starring
Steven Waddington
Silas Carson
Docudrama series looking at key moments in the lives and reputations of some of the greatest warriors of history.
Starring
Hugh Bonneville
Adaptation of George and Weedon Grossmith's comic masterpiece. A series of monologues delivered straight to camera, in which the anachronism and immediacy of the modern medium is used to exploit the timeless nature of the material.
Producer
Starring
Robert Sheehan
Nathan Stewart-Jarrett
Second series of the BAFTA Award winning drama
Director
Tom Green & Tom Harper
Starring
Robert Sheehan
Nathan Stewart-Jarrett
Comedy drama series which follows a bunch of unruly teenagers on community service who develop strange powers.
Writer
Ian Curtis and Oliver Lansley
Starring
Chris O'Dowd
Kevin Bishop
Pilot for series following neurotic indie DJ Lindsay Carol and his co-workers at Skin FM as they face pushy band managers, diva behaviour and the 'perils of skinny jeans'.
Writer
Tim Allsop and Stewart Williams
Starring
Miranda Raison
Duncan James
Nigel Harman
Aired as part of the Channel 4 Comedy Showcase strand. Rob Black gets invited to his ex-girlfriend's wedding.
Director
Charles Palmer and Renny Rye
Writer
John Forte and Chris Lang
Starring
Tamzin Outhwaite
Steve Waddington
Drama serie starring Tamzin Outhwaite as a supermarket check out operator who decides to become a doctor.
Tiger Aspect Productions
for
ITV1
Starring
Sarah Parish
Jason Merrells
Angela Griffin
Siân Reeves
Drama series following the traumatic life of hairdresser Allie Henshall, alongside her lovers, her rivals and her dysfunctional family.