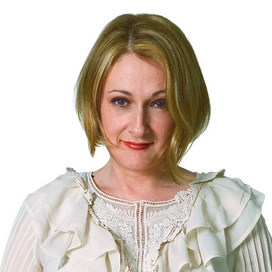 Kathryn's career in journalism began in 1984 as a staff writer at i-D magazine, before moving to The Face as Fashion and Features editor in 1997. In 1992 she was appointed the editor of Britain's first style magazine for men, Arena, where she subsequently launched Arena Homme Plus, Britain's first dedicated men's fashion magazine. In 1995, Kathryn moved to The Observer as Associate Editor, where she had been writing a fortnightly magazine column while editing Arena. In the late 1990s, she became a restaurant critic and later TV critic for The Observer, a position she held until she left the newspaper in 2010.
As a broadcaster she is best known as one of BBC2's Grumpy Old Women and remains a regular contributor on radio and TV.
In 2015, Kathryn was awarded an M.Litt (Hon) by the University of Brighton, "in recognition of her contribution to journalism and broadcasting, and her commitment to developing higher education in Hastings." As a Trustee of the Hastings Pier Charity, she is proud to have been involved in the famous pier's re-opening. Kathryn writes a fortnightly restaurant review column, Table for Two, in The Telegraph's Weekend. She lives in Hastings with her partner, their four sons, two cats, and a whippet named Slim.