book
| Fiction
| 2012
US & Canada →
Random House
(Ed. Kate Medina)
UK & Comm →
Fourth Estate Limited
(Ed. Claire Reihill )
New York Times 100 Notable Books of 2012
From one of the most admired literary voices of our time, a riveting story of doomed love, set at the fall of Russia's last Tsar.
St. Petersburg, 1917: As the new year dawns, a diver pulls the murdered body of Rasputin, the Mad Monk, from the icy waters of the Neva River. Hours later, his daughters are taken to the Tsar's palace as wards of the Romanovs, where the Tsarina makes a shocking request: would Masha, 18, take her father's place at the sickbed of the tsarevitch Alyosha? Shaken, Masha agrees to do what she can for the imperious young prince, haunted as she is by questions about her father's peculiar powers and her future in a country accelerating toward political apocalypse.
Two months later, the Bolshevik Revolution forces the Tsar to abdicate, and the whole royal family is placed under arrest in the Alexander Palace. Trapped together in increasingly harsh living conditions, Masha and Alyosha find themselves taking solace in one another's company. The two teenagers, with radically different experiences of Russia, of Rasputin, and of Alyosha's parents' unlucky reign, create a private realm of magic and of love, as Masha introduces the young tsarevitch to a wild and beautiful land he will never live to rule.
An unusual, gorgeously told love story, and a rich tapestry of unparalleled storytelling,
Enchantments
brings to life the final days of Rasputin and the Romanov family. It is a breathtaking tour-de-force by one of our most acclaimed writers.
Rights
Helen Manders manages the translation rights for Enchantments
Audio Rights
Available
The audio rights are handled by Alice Lutyens.
Translation Rights Sold
Dutch
World
Uitgeverij De Bezige Bij
French
World
Editions Jean Claude Lattes
Polish
World
Wydawnictwo Marginesy
Portuguese
Portugal
Editora Sextante
Swedish
World
Albert Bonniers Forlag
Media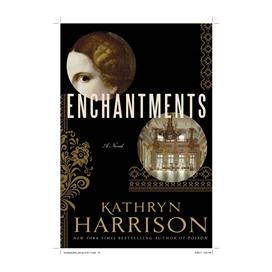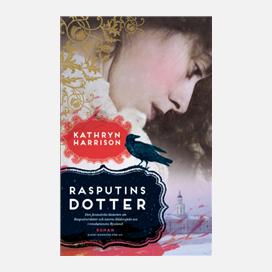 Reviews
Enchantments is wonderful: fascinating, informative, historically persuasive, and full of sympathy and tenderness for its endearing characters. This is Kathryn Harrison at her lyrical best.
Ron Hansen
Ask yourself who, in all the world, would be the best novelist to imagine being Rasputin's daughter. Kathryn Harrison makes the answer obvious. Her Enchantments is a stupendous work of historical imagination.
Peter Carey
With perfect grace, impeccable style, and great narrative flair, Kathryn Harrison gives us a whole wounded world that is for the course of this utterly compelling novel as real as our own lives.
Scott Spencer
Full Review
Romance blooms as the Romanov Empire crumbles, in a mesmerizing novel narrated by the daughter of the infamous Russian mystic Rasputin
O Magazine
In her historical novel Enchantments, Kathryn Harrison fearlessly embraces darkness in the life of Rasputin's daughter.
Vanity Fair
Whispers in the Palace

A splendid and surprising book.
Susann Cokal
The New York Times Book Review
Full Review
This book is aptly named. The story, while in no way linear, is a tale of love and hardship that spans years. Kathryn Harrison doesn't ignore the ghost of death hanging over everyone, but manages to make the situation one of hope and a life dreamed of outside of palace walls.
Amy Gwiazdowski
The Book Reporter
Full Review
Harrison's narrative tactics deliver this oft-told moment with shocking freshness, and a major part of the job of any historical fiction is fulfilled.
The Los Angeles Times
Full Review
A rich, historical novel.
The San Francisco Chronicles
Full Review