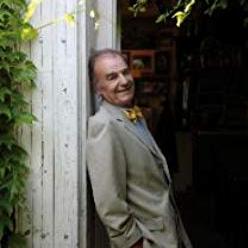 Keith


Floyd

Chef and food writer
1943 - 2009

Keith Floyd was the acknowledged pioneer of British television food programmes. He was the bow-tie wearing, swashbuckling chef who took cooking out of the kitchen and crossed the high seas for a love of food.

Since the mid-eighties Keith made more than 20 television series, most of which have been broadcast across the globe. Keith's renowned, compelling, no-nonsense style of presenting endeared him to millions and it has been much copied by other TV chefs. His followers included Jamie Oliver and Hugh Fearnley-Whittingstall.

He was also the author of some 25 cookery books, many of which are bestsellers. Keith's last book, Stirred But Not Shaken
(Macmillan, 2009), is his autobiography and charts his colourful career and frequently madcap life.

Keith lived in Provence, where he spent his time cooking and enjoying the occasional quick slurp until his death in September 2009.