theatre
Role Lily (Lead) Lyric Hammersmith/ Tour
Punk Rock is set in a Stockport grammar school. The stage is a dank, dusty library. The pupils are precocious middle-class 17-year-olds whose banter, by turns funny, insightful and cruel, fuel the volatile environment that they inhabit.

Laura played Lily, a bright A-Level student applying for Oxbridge with whom the obsessive and destructive William Carlisle falls in love.
Media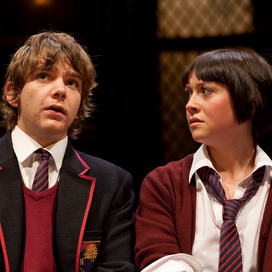 Reviews
Franckom's production is scorchingly acted, particularly by Laura Pyper as the smart-mouthed, self-harming new girl.
Sam Marlowe
Time Out