When Life Gives You Lululemons
book
| Fiction
| Jun 2018
US & Canada →
Simon & Schuster
(Ed. Marysue Rucci)
Welcome to Greenwich, CT, where the lawns and the women are perfectly manicured, the Tito's and sodas are extra strong, and everyone has something to say about the infamous new neighbor.

Let's be clear: Emily Charlton, Miranda Priestly's ex-assistant, does not do the suburbs. She's working in Hollywood as an image consultant to the stars, but recently, Emily's lost a few clients. She's hopeless with social media. The new guard is nipping at her heels. She needs a big opportunity, and she needs it now.

Karolina Hartwell is as A-list as they come. She's the former face of L'Oreal. A mega-supermodel recognized the world over. And now, the gorgeous wife of the newly elected senator from New York, Graham, who also has his eye on the presidency. It's all very Kennedy-esque, right down to the public philandering and Karolina's arrest for a DUI—with a Suburban full of other people's children.

Miriam is the link between them. Until recently she was a partner at one of Manhattan's most prestigious law firms. But when Miriam moves to Greenwich and takes time off to spend with her children, she never could have predicted that being stay-at-home mom in an uber-wealthy town could have more pitfalls than a stressful legal career.

Emily, Karolina, and Miriam make an unlikely trio, but they desperately need each other. Together, they'll navigate the social landmines of life in America's favorite suburb on steroids, revealing the truths—and the lies—that simmer just below the glittering surface. With her signature biting style, Lauren Weisberger offers a dazzling look into another sexy, over-the-top world, where nothing is as it appears.

This work is published under the title The Wives in the UK.

Rights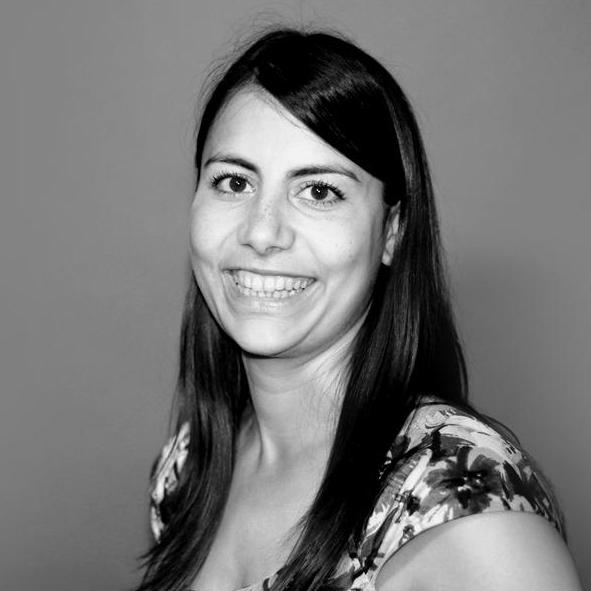 Sophie Baker manages the translation rights for When Life Gives You Lululemons
Film Rights
Available
Contact Sloan Harris for more information
Translation Rights Sold
Bulgarian
World
Locus Publishing Company
Croatian
World
Stilus Knjiga
Dutch
World
Meulenhoff Boekerij
German
World
Goldmann Verlag
Hungarian
World
Gabo Kiado
Korean
World
Munhakdongne
Norwegian
World
Cappelen Damm
Russian
World
AST Publishers
Serbian
World
Vulkan Publishing
Reviews
Female solidarity is at the heart of this delicious page-turner. Entertaining, sexy and laugh out loud funny When Life Gives You... is sure to be the beach-read of 2018.

Greer Hendricks & Sarah Pekkanen, best-selling authors of The Wife Between Us
When Life Gives You Lululemons is a delicious sequel toThe Devil Wears Prada. [It] reads like "The Real Housewives of Greenwich," a reality show that doesn't exist, but should… underneath the shiny surface, both "Lululemons" and "Prada" are exploring what it's like to be a woman buffeted by conflicting messages about career, relationships and motherhood. I'm hoping that "When Life Gives You Lululemons" gets made into a movie so it can become my new favorite.

Lisa Scottoline
The Washington Post
The Devil Wears Prada's Emily gets the spin-off she deserves.

Cosmopolitan
This comeback story keeps you on the edge of your seat.

Chicago Parent
Juicy and delicious

Kirkus Reviews
As always, Weisberger's timely social satire packs some bite along with the pop-culture froth…The return of characters from Weisberger's most popular book will propel her latest to the top.

Booklist
Weisberger's back with another outstanding Prada companion novel… With chapters alternating among the three women and pithy section titles, this will have readers laughing at the over-the-top (and one hopes, embellished) ways of life in the suburbs…The coveted book of summer, this is sure to be in high demand.

Library Journal
Women everywhere will be cheering for Emily and her tight-knit group of powerful female friends in this follow-up to The Devil Wears Prada.

WorkingMother.com
Entertaining and funny.

Thought Catalog
With her signature biting style, Lauren Weisberger offers a dazzling look into another sexy, over-the-top world, where nothing is as it appears.

Woman Around Town
If you loved The Devil Wears Prada you're in luck! Lauren Weisberger's latest release tells the story of Miranda Priestly's assistant after she leaves the high-pressure world of the fashion industry.

She Reads
A fun, light read that would be perfect for laying out by the pool or on the beach.

Book Riot
The author of The Devil Wears Prada is back with another fantastic read, centered around a character fans will recognize: Emily Charlton, first assistant to Miranda Priestly, and now a highly successful image consultant. These days, work has taken her to the 'burbs in Greenwich, CT, where she lands in a heap of delicious drama.

Bustle
Fast-paced, funny, and gossipy, When Life Gives You Lululemons is the must-have accessory for your beach bag.

Pop Sugar
Very, very funny.
Belfast Telegraph
[A] fun escapist page-turner.
The Sunday Times Culture Review
Frothy, glamorous fun, with a brilliantly barbed wit.
The People
Full of hilarity, unexpected moments, and engaging and likeable characters, THE WIVES is a riveting novel about strong female friendship and women empowerment. If you liked The Devil Wears Prada, you are going to really love this novel.

bookafterbook.blog
She's feisty, funny and dishes up glamour and scandal in spades.

Adele Parks, author of The Stranger in my Home
Glamour
It's an absolutely perfect summer read.

https://indulgeme.ie
It's a story of female sassiness and solidarity, full of girl power and fun.
South Wales Evening Post
I thoroughly enjoyed this. Real Housewives meets The Good Wife.
Sunday Independent
The Devil Wears Prada author brings back acerbic sidekick Emily Charlton for a revenge-tale set in the wealthy suburbs. Cue acidic one-liners, eyebrow raising parties and the return of the Devil herself.

iPaper
It's a funny, feisty story, which bangs the drum for female solidarity at a time when the #MeToo campaign is still very much in the public consciousness.

Belfast Telegraph
The Wives, Weisberger's seventh novel, is among her best... a witty guide to how to get by in wealthy suburban America.

Independent