book
| Fiction
| 2012
Israel →
Kinneret Publishing House
(Ed. Ziv Lewis)
US →
HarperCollins
(Ed. Claire Wachtel, December 2014)
UK & Comm →
Scribe
(Ed. Henry Rosenbloom )
Asylum City takes the reader, along with characters Michal and Itai, on a journey to a hidden reality, exposing the racism and prejudice of Israeli society as well as its beauty and the complex workings of its African refugee community. During their journey, Michal and Itai also find themselves discovering each other and fall in love.

Asylum City deals with one of the most acute problems in Israel today, clearly exposing the conflict between Israelis, a nation created by immigrants and refugees, and the constant stream of African refugees crossing the Egyptian border, creating several ex-territorial enclaves within the country.
Rights
Kate Cooper manages the translation rights for Asylum City
Translation Rights Sold
Danish
World
Hr Ferdinand
French
World
Editions Les Escales
German
World
Dumont Buchverlag
Italian
World
Neri Pozza Editore
Media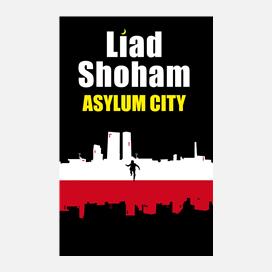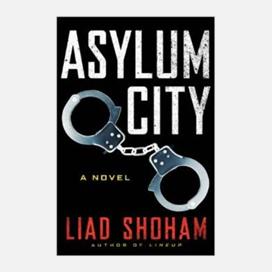 Reviews
Liad Shoham knows how to fuse plots of suspense, and what makes his book so extraordinary is the realistic, emphatic, and humoristic character rendition. Asylum City is a best-seller that engulfs the reader in a tightly woven experience until he is swept away to places he never imagined he would go. This is a book with an unpredictable ending, which exhibits characters that the reader yearns to meet, who are different in the way they speak and in their customs, where the author is able to sew them into a colorful cloak of Israeli realism. Even those who are not fans of the genre will thirst to know the solution.
Haaretz
An effective book of suspense, enjoyable, readable, easygoing, which succeeds in avoiding over-righteous clichés.
La-isha
You will not want to put it down until you know who the murderer is.
Israeli TV Channel 2
Without a book launch. Without any fans. Without drinking coffee with Amos. Liad Shoham has clandestinely blindsided us all and has become the most successful suspense writer in Israel.
Yedioth Ahronoth
Israeli author Shoham follows his U.S. debut, 2013's Lineup, with another triumph...
Publishers Weekly starred
Full Review
Perhaps the beginning of a new wave after the craziness of Nordic noir.
Le monde, Livres
…an intense story inhabited by strong characters, highlighting a dramatic reality. A captivating and cruel crime novel, consuming from beginning to end.
Le Parisien
Precise, well written , this novel reveals unknown Israeli society without falling into framed caricature.
Point De Vue
Disturbing and excellent Israeli crime ... There are coloring and intensity of the plot, and every page pulsing with drama until the end.
Information (Denmark)
This super tense thriller about the Israeli police commissioner Anat and her first murder investigation, only gets more and more exciting as the pages turn.
Alt for Damerne
Liad Shoham has written a grim story on the criminal underworld in Israel, serving large illegal money from refugees traffic that provides a sober and disillusioned insight into a foreign culture with a retouched presentation.
Jyllands-Posten
Shoham is a very skilled writer, his writing is contemporary and the plots advances very fast. Shoham illuminates a social problem most Israelis do not want to know about. In this Shoham as a popular writer does the Israeli a great service.
Israeli Today