book
| Fiction
| 2011
World →
Kinneret Zmora Bitan
US →
HarperCollins
(Ed. Claire Wachtel)
UK & Comm →
Scribe
(Ed. Henry Rosenbloom )
A brutal rape disturbs a quiet neighborhood in Tel Aviv, leaving the police baffled and without clues, no eyewitnesses, nor suspects. The victim's father refuses to give up and begins his own investigation, identifying Ziv Nevo. All circumstances point to his guilt, as does the victim, and it appears the case is closed. But appearances can be deceiving.

Why does Nevo keep silent during the interrogation? What secret is he hiding? What should veteran investigator Eli Nahum, who has vowed to crack the case, understand from the suspect's silence?

At the centre of Line Up are two completely different men, suspect and investigator. Both will betray what they value most, fight for their lives, and make amends for their mistakes. What will they be willing to risk, which lines will they cross as their worlds begin to collapse?

Into the whirlwind of events several other characters are drawn: an idealistic young district attorney who witnesses her ideals being betrayed, a mafia boss' right-hand man, an ambitious reporter chasing the scoop of a lifetime.

Line Up is a fast-paced, multi-voiced thriller, often hiding more than it reveals before it resolves in a climactic finale. Liad Shoham is Israel's leading thriller writer and his books Retrial, A Week in the Life, Unlisted Number and Fruit of the Poisonous Tree have all been critically acclaimed best sellers.
Rights
Film Rights
Available
Contact Nick Marston for more information
Audio Rights
Available
The audio rights are handled by Alice Lutyens.
Kate Cooper manages the translation rights for Line Up
Translation Rights Sold
Danish
World
Hr Ferdinand
French
World
Editions Les Escales
German
World
Dumont Buchverlag
Italian
World
Neri Pozza Editore
Media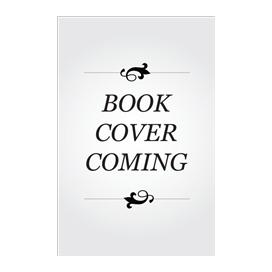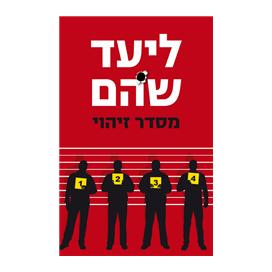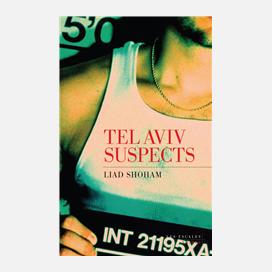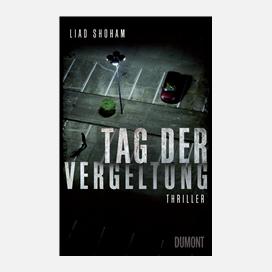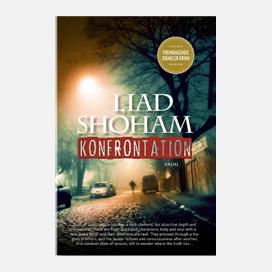 Reviews
He is not a good thriller writer, he is a great one.
Ron Yagil
Maariv
Full Review
Liad Shoham has decoded the genome of the Israeli reader. Accordingly, he weaves a plot containing a cornucopia of characters and events derived from local mythology… An imaginative plot, tempestuous and treacherous, with many twists and turns.
Kobi Meidan
Globus
Liad Shoham, it must be said, is by now a phenomenon.
Anat Bar Lev
La-Isha
Full Review
Shoham has written a book which is an indictment of the legal system in Israel, about the haste in which cases are closed, about the deals reached between the police, the district attorneys and the attorneys for the defense, but as ever, these details are woven into a flowing and labyrinthine plot of one who knows that writing, like investigating, is the result of painstaking labor.
Ellit Karp
Haaretz
One of the masters of the legal thrillers in Hebrew. The players in the drama created are exposed at their lowest moment, at their weakest and lowliest, but their deepest and darkest motives are left hidden until the final unraveling. Strong, mean and uncompromising.
Ron Ben Nun
Yedioth Hacharonot
Has everything a good thriller needs: narrative pace, credible characters and a fascinating setting. Bestselling author Liad Shoham shows us a modern-day Israel free of stereotypes and gives us a gripping, entertaining read.
Buch-Magazin
A dynamic style, strong characters that stick in our memories and razor-sharp use of language.
Kölner Stadt-Anzeiger Bucher Magazin
A gripping thriller, which makes one forget everything else around you.
Rheinpfalz
An outstanding novel about justice and morality… damned exciting.
buchjournal
Shoham's characters are so believable that we wonder how we would have acted ourselves …the interrogation by the chief investigator and the regretful Ziv has a cinematic quality and is testimony to Shoham's skill at ratcheting up the action like a thumbscrew.
Bücher
A cleverly constructed moral story.
Jüdische Allgemeine
An exceptional thriller with authentic looking characters.
Sonntag
With a rather simple starting point, the Israeli writer turns and tosses the plot to your delight, and as a reader you are making guesses at the criminal's identity to the very last pages. It is devilishly clever.
Weekendavisen
Israeli author Shoham's gritty crime thriller set in Tel Aviv

What begins as a crime thriller becomes the story of a detective's search for redemption. . . . .This book marks the author's U.S. debut. Let's hope he gives us many more stories like it.
Kirkus Reviews Starred Review
Full Review
Only at the end of this brilliantly constructed crime thriller, the first by Israeli Shoham available in English, does the author's ingenuity in intersecting lives and story lines become apparent.
Publishers Weekly Starred Review
Full Review
Already an international bestseller, in its American debut Lineup by Israeli author Liad Shoham lives up to its hype.
New York Journal of Books
Full Review
This is a terrific book -- a marvel of tight plotting, spare prose, and relentless pacing. It's refreshingly cynical, deeply exciting, and an exciting introduction to an author who's set to become an international superstar.
Joseph Finder, New York Times bestselling author of Paranoia and Buried Secrets
Full Review
There are deals made, budding romances, car bombs that don't detonate, a wannabe journalist—and a final, very satisfying resolution in which a telescope-bearing bubbe finally spills the beans.
Hadassah Magazine
Making his U.S. debut, best-selling Israeli author Shoham (the "Israeli John Grisham") has written an enjoyable and compelling thriller that should appeal to fans of urban crime thrillers.
Library Journal
Full Review
Lineup is superbly plotted, the pace is pitch-perfect and the translation of the prose is magnificent.
Rob Minshull
Weekend Bookworm, ABC Brisbane
Full Review