book
| Fiction
| Oct 2018
ANZ →
Pan Macmillan
(Ed. Cate Patterson)
UK & Comm →
Michael Joseph
(Ed. Maxine Hitchcock)
The ten-day retreat at boutique health-and-wellness resort Tranquillum House promises healing and transformation. Nine stressed city dwellers are keen to drop their literal and mental baggage and absorb the blissful meditative ambience while enjoying their hot stone massages. They are all on a path to a better way of living. Or at least a better waistline...

Watching over them is the resort's director, a woman on a mission to reinvigorate these tired bodies and minds. But to what lengths will she go to achieve her goal?

These nine perfect strangers have no idea what's about to hit them.

Rights
Film Rights
Available
Contact Fiona Inglis for more information
Kate Cooper manages the translation rights for Nine Perfect Strangers
Translation Rights Sold
Chinese Simple
Mainland China
Beijing Time-Chinese Publishing House
Croatian
World
Mozaik Knjiga
Czech
World
Euromedia Group
Danish
World
Politikens Forlag
Dutch
World
A W Bruna Uitgevers
French
World
Editions Albin Michel
German
World
Diana Verlag
Hebrew
World
Kinneret Zmora Bitan
Hungarian
World
Alexandra Publishing
Indonesian
World
PT Gramedia Pustaka Utama
Korean
World
The Korea Economic Daily & Business Publications Inc.
Macedonian
World
Ars Lamina
Norwegian
World
Pantagruel Forlag AS
Polish
World
Wydawniczy Znak
Portuguese
Brazil
Editora Intrinseca
Romanian
World
Editura Trei
Russian
World
Azbooka-Atticus
Spanish
World
Penguin Random House
Swedish
World
Albert Bonniers Forlag
Ukrainian
World
Krajina Mrly
Media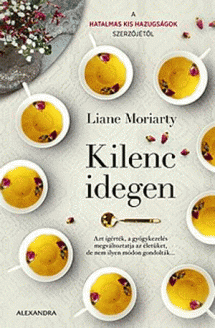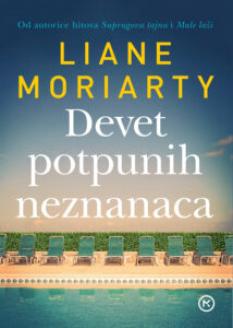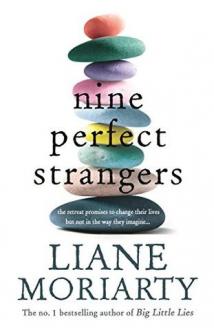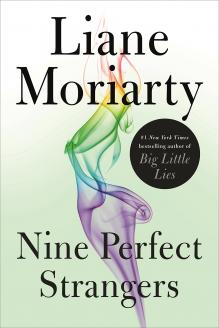 Reviews
"Acutely observed, pacey"
Sunday Times
"Utter brilliance, with a twist halfway through that blew my mind"
Marian Keyes
'It is typical Moriarty: weighty issues written with humour and a light touch.'
The Australian
"A treat for Big Little Lies fans....Witty and poignant, Moriarty's storytelling is worth every penny."
People, Book of the Week
"[A] smart and suspenseful page-turner."
Woman's World
"As she did in Big Little Lies, Liane Moriarty writes compelling, realistic characters. Readers will devour Nine Perfect Strangers."
Real Simple
"An entrancing read…An early holiday present for Moriarty fans, Nine Perfect Strangers is a darkly comical novel that defies classification. It manages to be wildly funny and richly emotional at the same time, proving that the Big Little Lies author still has a lot to offer her readers."
Bustle
"Moriarty is back with another page-turner."
Time
"Liane Moriarty is a master of sustained tension."
Washington Post
"Liane Moriarty serves up laughs, thrills, surprises."
Associated Press
"Liane Moriarty's Nine Perfect Strangers is her best
book yet".
Bookbub
"Each reveal is a delicious surprise…Nine Perfect
Strangers is so well written and slyly constructed that it won't feel like enough."
Booklist
"This latest work from the author of Big Little Lies makes
us cower, laugh, reflect, cry, and fall in love right alongside the characters."
Family Circle
"Can't wait for Season 2 of Big Little Lies? Satisfy your craving with Moriarty's new novel. At a remote health resort, nine people gather, eager for change. Despite the luxurious new-age comforts that surround them, each realizes that the next 10 days will be tougher than they could ever imagine. Things may not be what they seem in this addictive read."
Observer
"...it's very readable with the capability to cause vigorous and pleasurable discussion."



Sydney Morning Herald