book
| Non-Fiction
| Nov 2016
US & Canada →
Random House
(Ed. Andy Ward)
A National Magazine Award-winning investigative journalist explores the scientific, ethical, and above all, human dimensions of one of the most important stories in the history of medicine.

In the summer of 1953, a renowned Yale neurosurgeon named William Beecher Scoville performed a novel brain operation on a 27-year-old epileptic patient named Henry Molaison. The operation failed to eliminate Molaison's seizures, but it did have another, unintended effect: it left Molaison profoundly amnesic for the rest of his life, unable to create new long-term memories.

Patient H.M., as he came to be known, would emerge as the most important human research subject in the history of neuroscience. Luke Dittrich uses the case of Patient H.M. as a starting point for a kaleidoscopic journey, one that takes readers into the old asylums and operating theatres where "psychosurgeons" conducted their human experiments, and behind the scenes of a custody battle that is still being waged over the ownership of th emost important brain in the world.
Throughout, Dittrich delves into the enduring mysteries of the mind, while exposing troubling stories of just how far we've gone in our pursuit of knowledge.
Patient H.M. is also a deeply personal journey. Dittrich's grandfather was the brilliant, morally complex surgeon who operated on Molaison, along with thousands of other patients.

The author's investigation into the dark roots of modern memory science ultimately forces him to confront unsettling secrets in his own family history, and to reveal the tragedy that fueled his grandfather's relentless experimentation - experimentation that would revolutionise our understanding of ourselves.

FORGOTTEN MEDICAL HISTORY: Much of our story unfolds in the 50s and 60s, an era where psychosurgery - the attempt to cure mental illness through the destruction of parts of the brain, principally through lobotomies performed on women - was exploding in popularity. It is a dark, fascinating chapter in our history, and largely forgotten today.

PERSONAL CONNECTION: Dittrich is the grandson of Dr. Scoville, and has been researching the story of H.M. and his grandfather for over a decade. In the process, he uncovered unsettling family secrets that fueled his grandfather's relentless experimentation.

A TRULY FOUNDATIONAL MEDICAL STORY: It's impossible to write about brain science or memory without writing about H.M. Here, Dittrich unravels the full story of H.M., and what scientists are still learning from his brain today, eight years after his death.

NARRATIVE NONFICTION AT ITS FINEST: Weaving together biography, memoir, and science writing, Dittrich has created an affecting and deeply reported narrative that explores the (often troubling) history of brain science through the story of one extraordinary patient.

Rights
Audio Rights
Available
The audio rights are handled by Alice Lutyens.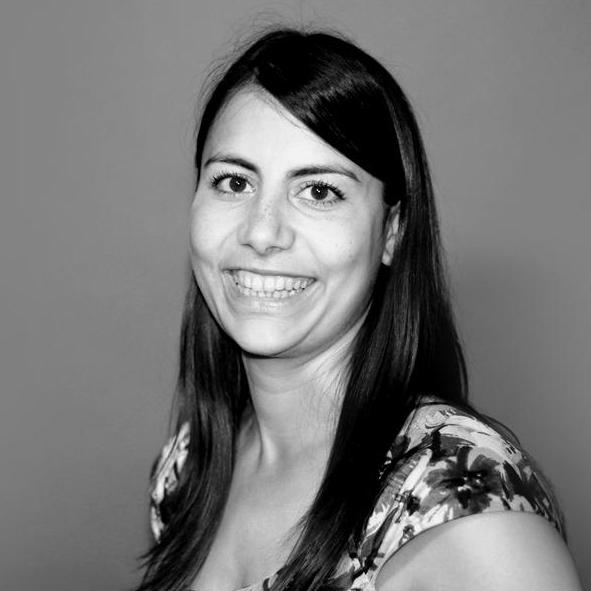 Sophie Baker manages the translation rights for Patient H.M
Translation Rights Sold
Chinese Simple
Mainland China
Beijing Standway Books
German
World
Langenmueller
Korean
World
Dong Nyok Publishers
Polish
World
Wydawniczy Znak
Romanian
World
Editura Vellant
Reviews
Luke Dittrich has achieved something remarkable in Patient H.M. This book succeeds on every level: as a fresh look at the most famous patient in medical history, as an expose of our dark history of psychiatry and neurosurgery, and, most powerfully, as a deeply personal investigation into the author's past. And yet, it's still a page-turner that reads like a thriller. It deserves to a spot next to the great medical histories The Immortal Life of Henrietta Lacks, The Ghost Map, and The Emperor of All Maladies.
Susannah Cahalan, author of Brain on Fire
In Patient H.M., Luke Dittrich explores the limits of science and the mind. In the process, he rescues an iconic life from oblivion. Dittrich is well aware that while we are the sum of what we may remember, we also at the mercy of what we can forget. This is classic reporting and myth-making at the same time.
Colum McCann, author of Let the Great World Spin
It felt as if I read this book in one breath. Patient H.M. is a fascinating, powerful investigation, a matroyshka doll of nested stories about the past and present, remembering and forgetting. Luke Dittrich's quest to understand the amnesiac patient who taught the world so much about memory—and ourselves—leads him to the shoals of his own family tragedy, and an ending that will break your heart. But it's his beautiful unfolding of the story, the art of his sentences and reportage, that you'll never forget.
Michael Paterniti, author of The Telling Room
Patient H.M. tells one of the most fascinating and disturbing stories in the annals of medicine, weaving in ethics, philosophy, a personal saga, the history of neurosurgery, the mysteries of human memory, and an exploration of human ego. Sweeping, meticulous, and seamless — with an ending that, like the best of scientific investigations, challenges everything that came before it. A monumental contribution to our understanding of medical research, and ourselves.
Dr. Sheri Fink, Pulitzer Prize-winner and bestselling author of "Five Days at Memorial"
Patient H.M.: A Story of Memory, Madness, and Family Secrets

The workings of memory are a major theme [in Patient H.M.]: "Memories make us. Everything
we are is everything we were." But the machinations of scientists and researchers—their personality and
ambition, power and hubris—are of equally vital (and cautionary) importance in Dittrich's unusual and
compelling mix of science and family history.

Tony Miksanek
Booklist
Full Review
Oliver Sacks meets Stephen King in a piercing study of one of psychiatric medicine's darker hours. (...) A mesmerizing, maddening story and a model of journalistic investigation.

Kirkus (starred review)
Full Review
[A] courageous mix of scientific investigation and memoir.

Publishers Weekly
Full Review