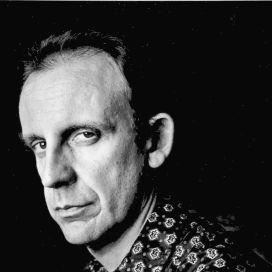 Madison Smartt Bell
American novelist and non-fiction writer
Biography
Madison Smartt Bell is the author of many novels, including Soldier's Joy which received the Lillian Smith Award in 1989; Anything Goes which inspired the album of songs, Forty Words For Fear, co-written by Madison and Wyn Cooper and Doctor Sleep which was adapted into the film, Close Your Eyes.

Madison's eighth novel, All Soul's Rising, was a finalist for the 1995 National Book Award and the 1996 PEN/Faulkner Award and winner of the 1996 Anisfield-Wolf award for the best book of the year dealing with matters of race. All Souls Rising is the first in his Haitian Revolutionary trilogy, followed by Master for the Crossroads and The Stone That The Builder Refused. His biography of Toussaint Louverture, the leader of the Haitian Revolution was described by The New York Times as "the best biography of Toussaint yet".

In 2008, Madison was the recipient of the Harold and Mildred Strauss Living Award from the American Academy of Arts and Letters. Awarded for literary excellence, the Livings provide for a $50,000 annual distribution to a writer for a period of five years, the intent being to provide them the freedom to devote time exclusively to writing.

Born and raised in Tennessee, Madison has lived in New York and in London and now lives in Baltimore, Maryland. A graduate of Princeton Univerisity and Hollins College, he has taught in various creative writing programs, including the Iowa Writers' Workshop and the Johns Hopkins University Writing Seminars. Since 1984 he has taught the Goucher College Creative Program, where he is currently Professor of English, along with his wife, the poet Elizabeth Spires. In 1999, Bell was appointed as Director of the Kratz Center for Creative Writing at Goucher College.