The Flight of Gemma Hardy
book
| Fiction
| 2012
World English →
HarperCollins
(Ed. Jennifer Barth)
The Flight of Gemma Hardy debuted on the New York Times Hardcover Bestseller list at number 35!
Acclaimed, award-winning author Margot Livesey delivers her breakout novel: a captivating tale, set in Scotland in the early 1960s, that is both an homage to and a modern variation on the enduring classic,
Jane Eyre
.
Fate has not been kind to Gemma Hardy. Orphaned by the age of ten, neglected by a bitter and cruel aunt, sent to a boarding school where she is both servant and student, young Gemma seems destined for a life of hardship and loneliness. Yet her bright spirit burns strong. Fiercely intelligent, singularly determined, Gemma overcomes each challenge and setback, growing stronger and more certain of her path. Now an independent young woman with dreams of the future, she accepts a position as an au pair on the remote and beautiful Orkney Islands.
But Gemma's biggest trial is about to begin . . . a journey of passion and betrayal, secrets and lies, redemption and discovery that will lead her to a life she's never dreamed of.
Rights
Audio Rights
Available
The audio rights are handled by Liz Farrell.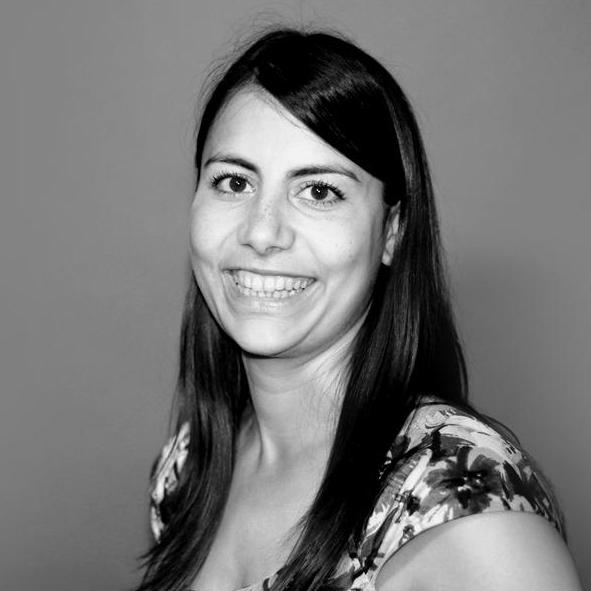 Sophie Baker manages the translation rights for The Flight of Gemma Hardy
Translation Rights Sold
Croatian
World
Mozaik Knjiga
Media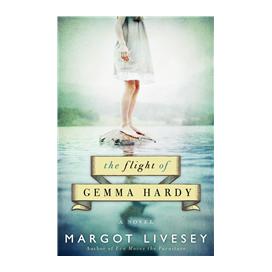 Reviews
In The Flight of Gemma Hardy, Margot Livesey offers a new telling of Jane Eyre, for which no contemporary writer is better suited.
Amy Bloom, author of Away
The writing is at once wholehearted and razor sharp, but here as in all of Livesey's novels, the real treasure is her gift for exploring the unreduced human psyche with all its radiant contradictions, mercurial insights, and desperate generosities.
David Wroblewski, author of The Story of Edgar Sawtelle
Full Review
The fabulous Margot Livesey has written a book steeped in remote landscapes, secret histories, and great love. Orphan Gemma is a modern day Jane Eyre, thoroughly engaging and bracingly unsentimental. The prose is meticulous, the tale transporting. Trust me, you will love this book.
Karen Joy Fowler, author of The Jane Austen Book Club and Wit's End
Full Review
The Flight of Gemma Hardy is an inventive reimagining of Jane Eyre; the feisty Gemma is a delightful character in her own right, and it was a pleasure to follow her adventures.
Audrey Niffenegger, author of The Time Traveler's Wife and Her Fearful Symmetry
Enchanting, from the first page to the last. . . . Within just a few pages, I was helplessly in its grip. All I wanted to do was follow Gemma's path where next it led.
Andrea Barrett, author of Ship Fever and Servants of the Map
It's a delight to follow the careful dovetailing of the two novels ... Livesey is a lovely, fluid writer.
The New York Times Book Review
Full Review
Books to Watch for in February 2012: The book Jane Eyre fans will love.
Oprah.com
Full Review
Beloved classic Jane Eyre gets terrific modern makeover

Livesey works some sort of magic in The Flight of Gemma Hardy, which is too entertaining to be superfluous, too wise in its understanding of human nature to be a mere retread. Best of all, you don't have to know Jane Eyre to enjoy it, though it's clearly an offspring of and tribute to Bronte's work.
Connie Ogle
The Miami Herald
Full Review
The Flight of Gemma Harvey is a work that transcends its time.
Denver Post
Full Review
Livesey has pulled off the near-impossible task that the homage begs an author to do: create an original, fresh work that shines in its own light, while bringing an established, esteemed work to the attention of new readers, and showing off previously unseen facets to its fans.
The Boston Globe
Full Review
But though there are countless points of comparison between the two novels, the nicest thing about The Flight of Gemma Hardy is that its story is absorbing on its own terms and does not rely on a close knowledge of the original.
Wall Street Journal
Full Review
Margot Livesey has fashioned her new novel, The Flight of Gemma Hardy after Charlotte Bronte's Jane Eyre and also by "stealing from (her) own life" - growing up in rural Scotland - to deliver a brilliantly paced contemporary adventure about a headstrong orphan's struggle to claim a place for her generous heart in a secret-laden, sometimes loveless world.
Elle Magazine