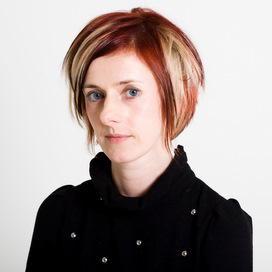 Marina


Hyde

Columnist and non-fiction writer
Marina Hyde has worked at the Guardian since 2000, where her twice-weekly columns have won her a reputation as one of the most admired journalists in the UK.
She is the recipient of multiple awards, including the 2020 Edgar Wallace Award for writing of the highest quality, Commentator of the Year at the Press Awards for the past three years running, and Political Commentator of the Year for the past two years at the Society of Editors Awards. She is the only woman in 45 years to receive the Sportswriter of the Year award from the Sports Journalists' Association.
She has written on both series of Armando Iannucci's Avenue 5 for HBO, and has other projects in development with HBO, as well as a limited comedy drama series for Sky Studios. A collection of her columns, What Just Happened?!, will be published by Faber in October 2022. She lives in London.
Television
Writer
Starring
Hugh Laurie
Josh Gad