Winner of the Indie Book Award for Fiction 2019

book
| Fiction
| Oct 2018
Ten years in the making the epic new novel from the acclaimed, prize-winning, bestselling author of The Book Thief.
Here is a story told inside out and back to front:
The five Dunbar brothers are living with their menagerie of animals in the perfect chaos of a house without grownups. Today, the father who walked out on them long ago is about to walk right back in.
And so the life of Clay, the quiet one with a harrowing secret, is about to change forever.
From a grandfather, whose passion for the ancient Greeks still lights up their lives, to a mother and father who fell in love over a mislaid piano, to the present day, where five sons co-exist in a house with no rules, Bridge of Clay is a sweeping portrait of how a ramshackle family, held together by stories and by love, come to unbury one boy's tragic secret.
This tale of a young life caught in a current—a life in search of greatness and the cure for a painful past—is as intense, inspiring and ambitious as only Markus Zusak can be.

Rights
Kate Cooper manages the translation rights for Bridge of Clay
Audio Rights
Available
The audio rights are handled by Fiona Inglis.
Film Rights
Available
Contact Fiona Inglis for more information
Translation Rights Sold
Albanian
World
Bota Shqiptare
Arabic
World
Mamdouh Adwan
Bulgarian
World
Pergament Press Ltd
Chinese Complex
Taiwan
Ecus Publishing House
Chinese Simple
Mainland China
Thinkingdom Media Group
Croatian
World
Profil International
Czech
World
Argo Publishers
Dutch
World
The House of Books
French
World
Editions Calmann-Levy
Georgian
World
Palitra Media
Hungarian
World
Europa Konyvkiado
Italian
World
Frassinelli
Korean
World
Munhakdongne
Macedonian
World
Matica Makedonska Publishing House
Montenegrin
World
Nova Knjiga
Polish
World
Nasza Ksiegarnia Spolka
Portuguese
Brazil
Editora Intrinseca
Portuguese
Portugal
Editorial Presenca
Romanian
World
RAO International Publishing Company
Russian
World
Eksmo Publishers
Slovene
World
Sanje Publishers
Turkish
World
Marti Yayinlari
Media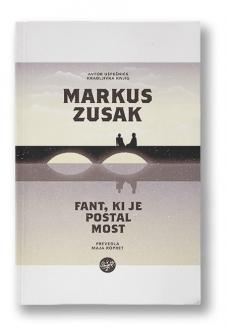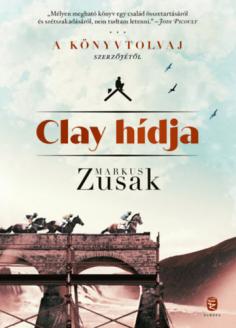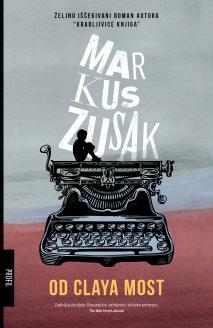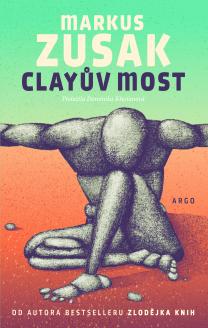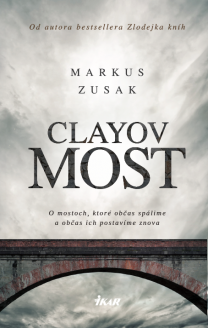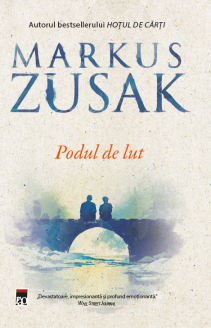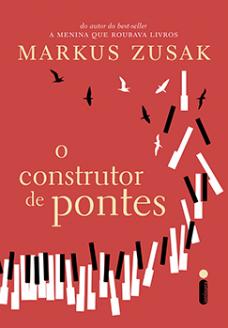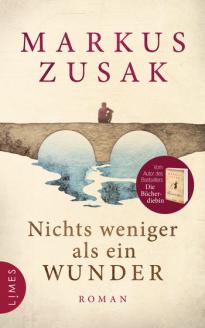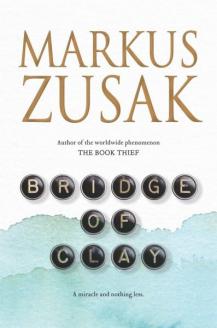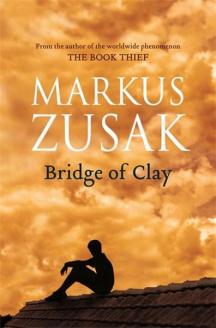 Reviews
And in Bridge of Clay, as earlier in The Book Thief, Zusak has succeeded in creating a story so vibrant and so real that the reader feels enveloped by it.

Suzanne Leal
The Australian
Zusak has crafted a strapping story about love, family, courage, betrayal, and guilt.


Nicole Abadee
Australian Book Review
The result is a complex, big-hearted, multi-generational
Australian epic, highly evocative and rich in idiom.

Tim Bauer
Sydney Morning Herald
This vast novel is a feast of language and irony. There is sly wit on every page. [...] It is such a compassionate book that it is hard not to fall in love with it yourself.
Michael McGirr
The Sydney Morning Herald
This is an uplifting tale of survival, endurance and hope told by an author at the height of his powers.
Allan Hunter
The Sunday Express
Good things are worth the wait: Bridge of Clay is a deeply moving study of the bonds and breaks of family. I inhaled it in one sitting, and weeks later, I'm still hoping that one day I will be able to write as beautifully as Markus Zusak.
Jodi Picoult
With heft and historical scope, Zusak creates a sensitively rendered tale of loss, grief, and guilt's manifestations.

Publishers Weekly (Starred)
Zusak pushes the parameters of the YA in this gorgeously written novel.

Booklist (Starred)
Markus Zusak crafts an unforgettable saga.

US Weekly
Bridge of Clay is Zusak at his best.

BookPage
Zusak paints a vivid portrait of the brothers trying to regain their balance by keeping their family's story alive.

Time
One of those monumental books that can draw you across space and time into another family's experience in the most profound way.

The Washington Post
This is a novel that requires time, patience and attention — just like the Dunbar boys, just like Clay's bridge – to reap the inevitable reward.

The Denver Post
What truly stands out about Bridge of Clay is the intensity of the prose — the potency of the heartbreak. The depth of grief and loss is so palpable you can all but feel the blood, sweat, and tears that went into crafting the story.

Entertainment Weekly
Bridge of Clay unspools like a kind of magic act in reverse, with feats of narrative legerdemain concealed by misdirection that all make sense only when the elements of the trick are finally laid out.

The Wall Street Journal