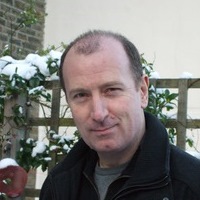 book
Fiction
UK & Comm Walker Books
US Random House
Canada Doubleday
School has broken up, Christmas is coming and Alex is hurrying home to beat his curfew. But when he wakes up the next morning he finds himself in the wrong bedroom, in an unfamiliar house, in a different part of the country... And it's the middle of June. Six months have disappeared overnight. As for the family at the breakfast table, they're total strangers.

If that isn't weird enough, when he looks in the mirror another boy's face stares back at him. Alex is no longer Alex, he is Philip. Impossible, but the evidence is right there before his eyes. And unless he finds out what's happened and how to get back, he will be trapped forever inside a body that belongs to someone else and a life he doesn't want...

Flip was shortlisted for the Costa Children's Book Award, longlisted for the Carnegie Medal and named as a Red House Pick of the Year title. Bedford's novel also won four regional prizes: the Sheffield Children's Book Award, the Calderdale Book of the Year, as well as the Bay and Immanuel College Book Awards.
Rights
Film Rights
Available
Contact Lily Williams for more information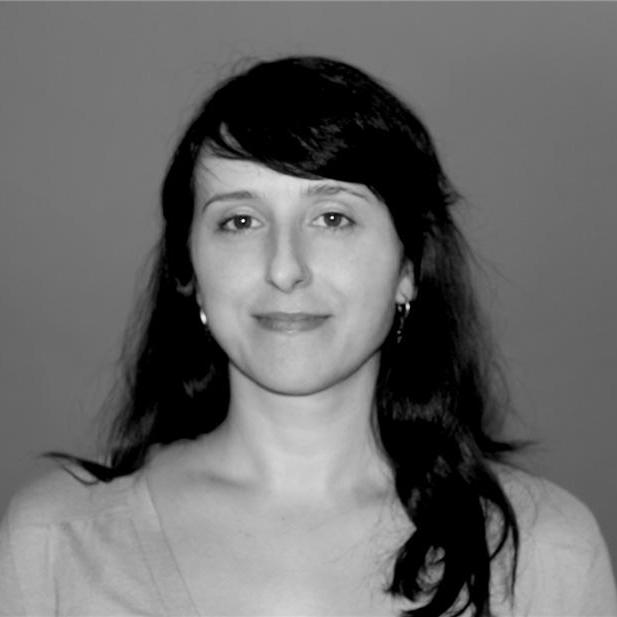 Eva Papastratis manages the translation rights for Flip
Translation Rights Sold
Chinese Complex
World
Commonwealth Publishing Co.
Chinese Simple
Mainland China
Changsha Senxin Culture Dissemination Ltd
Dutch
World
Gottmer Uitgevers Groep
Russian
World
Kariera Press
Thai
World
Tawan Publishing
Media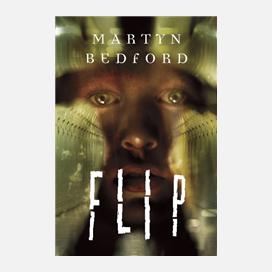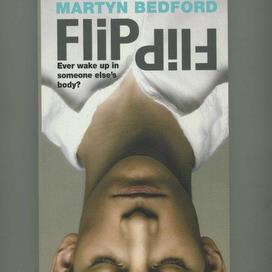 Reviews

"Flip by Martyn Bedford is an amazing book. The plot is thrilling and the characters are superb." Wookie
The Guardian

"Adult novelist Bedford makes his YA debut with a moving tale that juggles realistic high school fiction with fantasy while deftly avoiding clichés from both genres...Bedford does an excellent job of getting into the mind of a teenager, focusing less on the reason behind the switch than on Alex's concerns about how his friends and family (in both bodies) are affected by the situation".
Publisher's Weekly

"Flip is captivating from beginning to end, with rich characters and a fascinating mystery. The story is also superbly written and brings out many themes that will leave you pondering when you're done. Highly recommended."
James Dashner, author of The Maze Runner

"Martyn Bedford has done something all of us are aiming for. He has taken a prodigious inventiveness and applied it to a timeless ad adolescent search for help. Readers will thrill to getting lost and found with Flip."
Chris Lynch, author of Inexcusable and Freewill

"Bedford has written a profound and moving novel on these themes. Far from being a body-swap comedy, this book is an examination, from Alex's point of view, of the pain and anguish arising from a disconnection between mind and body. We get a penetrating study of what it is like to be a studious, thoughtful boy who suddenly finds that he has greater muscular strength and can attract the best-looking (but not the most intelligent) girls."
Books For Keeps

Bedford packs so much exhilarating action and cleanly cut characterizations into his teen debut that readers will be catapulted headfirst into Alex's strange new world. Bedford adeptly sweeps the existential curtain aside and tackles these heavy questions as the tension soars.
Kirkus Review Full Review

"A brilliant, engrossing, thought provoking, psychological thriller that was impossible to put down. The key to the novel's ability to enthral lies in the way in which the author has somehow managed to identify the teenage psyche and capture the voice of one with shocking realism."
The Book Bag

"The perennial theme of a teen's search for identity gets a wholly original spin in this page-turner. Bedford skillfully crafts depictions of Alex's inner conflict and cranks up the tension as Alex fights his way to an ethical and personal decision that will leave readers gasping with surprise."
Booklist

"In Flip by Martyn Bedford, Alex wakes up in a stranger's body...Bedford does not play this for laughs. It's a serious contemplation on what constitutes the soul." Dinah Hall
The Telegraph

"Flip is an excellent novel which, while not being action packed or moving at a furious pace, will definitely keep you up late into the night determined to find out what happens next. And once you've found out, it will leave you thinking for days afterwards." Kieran Mark Crowley
Inis - The Children's Book Magazine

"This is a compelling read, not alone for the examination of what constitutes personality or psyche, but also for the clever and unpredictable plot development. There are moments of pure comedy, romance and sadness, frustration and poignancy." Judy Deacon
Inis - The Children's Books Magazine

Flip is an enthralling novel that includes an enticing mystery plus a variety of interesting characters
Gold Coast Bulletin

"Bedford's taut style and psychological insight make Flip a gripping thriller." Amanda Craig
The Times

"From its striking cover to its innovative plot, this book rewrites the rules of the traditional thriller."
Red House Children's Book Award Pick of the Year 2012