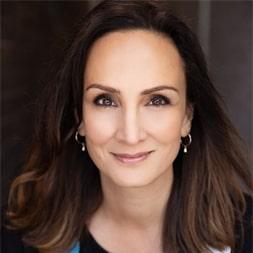 Curtis Brown Australia
Maryam Master was born in Iran and moved to Australia when she was nine. She is a screenwriter and playwright who loves creating shows for young audiences.
Maryam has adapted three of David Walliams' books for the stage - Mr Stink, Billionaire Boy and The Midnight Gang - as well as Oliver Jeffers' The Incredible Book Eating Boy, all of which premiered at the Sydney Opera House and toured across Australia. She also collaborated with Australian Children's Laureate Leigh Hobbs on Horrible Harriet: Live on Stage.
She began her career in TV, writing for shows like Home and Away, Blinky Bill and the Jim Henson Co's Bambaloo. In 2011 she was selected by Sesame Workshop as the writer for Elmo's tour of Australia.