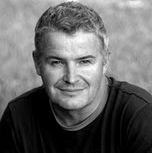 Matthew


Johnstone

Non-fiction writer and illustrator
Matthew worked for 13 years as an art and creative director in advertising where he created award winning work in Sydney, San Francisco and New York. He also had successful photographic and illustrative exhibitions in the US.

In 1999 his first book What's the Story? was published by Stewart Tabori and Chang. I Had a Black Dog, an illustrated book on what it is to suffer depression, was published by Pan Macmillan in 2005. They published the follow up, Living with a Black Dog, in 2008. Living with a Black Dog was a UK bestseller, reaching the #9 spot on the Sunday Times Bestseller List.

Matthew's latest book is The Big Little Book of Resilience, published by Pan Macmillan in Australia and Constable & Robinson in the UK.