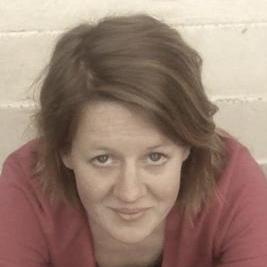 Mave was born in 1980, and was brought up in Norfolk. After completing her degree in English Literature and Philosophy at Edinburgh University, she went on to do an MA in Creative and Life Writing at Goldsmiths.
After settling into a little house on the London canalside, she did woodwork commissions, and hand-painted furniture to order.
Many days spent watching the water finally inspired her to write her first book, Chaplin and Company (Jonathan Cape, 2013), set on and around the London waterways. Prior to this, she had several pieces of work published in Granta and various other publications.
She now lives in North London with her husband and two sons.