theatre
Role Jack Wellcome Collection
Mick Gordon's Pressure Drop - subtitled On Identity - is a play with songs by Billy Bragg. Set in Dagenham, the play explores the rising popularity of the British National Party by focusing on a prominent family in the area.
Michael plays Jack, a father in mourning for his own father. Discontented with the state of the country and frustrated by the lack of opportunities available to him and his son, Jack considers running for election as a BNP candidate.
Media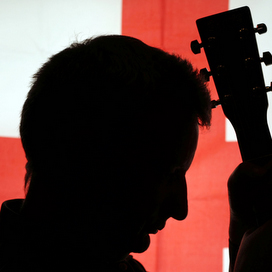 Reviews
The play's heart lies with Michael Gould's troubled Jack, a decent man who has spent a decade impotently watching his corner of London crumble into deprivation.
Andrzej Lukowski
Time Out
Jack (a perpetually punctured Michael Gould) is contemplating standing for the BNP.
Lucy Powell
The Times