book
| Fiction
| 2019
US →
Grand Central Publishing
(Ed. Wes Miller)
UK & Comm →
Bonnier Publishing
(Ed. Joel Richardson)
Nolan Moore is the host of The Anomaly Files, a TV show that tackles unsolved mysteries. He arrives in the remote town of Birchlake in Northern California with his small team of explorers, to investigate the uncanny stone walls that snake the town, built by an unknown hand.
But they are met with suspicion, even hostility, by the
townspeople. Nolan soon learns that a local teenage girl recently disappeared without trace, and it starts to appear that there is a link between the mystery of this missing girl and the secret of the stone walls.
As Nolan and his team are drawn into the search, a thick fog
descends on the town, cutting it off from the rest of the world. Within it the ines between reality and imagination begin to blur, leaving Nolan and his team uestioning their own sanity . . . and whether there is any way out.
The Possession is a gripping and terrifying story for fans of StephenKing and Michael Crichton, a psychological thriller that will keep you on theedge of your seat until the very last page.
Rights
Kate Cooper manages the translation rights for The Possession
Media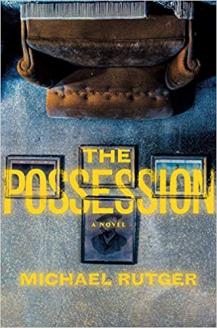 Reviews
"Rutger ably creates a brisk and engaging narrative grounded in a world familiar to fans of both X-Files–style sf or horror, sure to keep most readers entertained."

Booklist
'Rutger does a fine job ratcheting up the tension as the two story lines converge. Fans of supernatural thrillers will be more than satisfied.'



Publishers Weekly