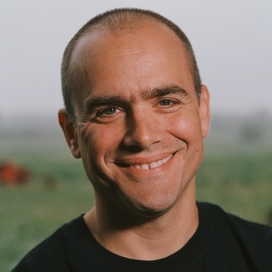 Michael


Perry

Non-fiction writer
Michael Perry is a contributing editor to Men's Health and his work has appeared in numerous publications including Esquire, the New York Times Magazine and Salon.
He lives in northern Wisconsin with his family.
@alafairburke The physical improvements took 3-6 months but have sustained for a decade. And I find the walking/wri… https://t.co/mA2PWjEFgj
Follow @SneezingCow
Humorist Perry's first novel combines irreverence with just the right amount of sweetness in a genuinely funny satire of religion and morality in small-town, contemporary America.
Booklist
on The Jesus Cow
A hilarious glimpse into small-town life and cowboy/farmer/"Scandihoovian" philosophy, combined with meditations on the meanings of faith, environmentalism, development, and romance. Highly recommended for fans of Christopher Moore.
Library Journal
on The Jesus Cow