book
| Non-Fiction
| Apr 2012
US & Canada →
Farrar, Straus & Giroux Inc
(Ed. Jonathan Galassi)
UK & Comm →
Penguin
(Ed. Helen Conford )
Kirkus Reviews Best Books of 2012 Non-Fiction
Should we pay children to read books or to get good grades? Should we put a price on human life to decide how much pollution to allow? Is it ethical to pay people to test risky new drugs or to donate their organs? What about hiring mercenaries to fight our wars, outsourcing inmates to for-profit prisons, auctioning admission to elite universities, or selling citizenship to immigrants willing to pay?
In
What Money Can't Buy
, Michael J. Sandel takes up one of the biggest ethical questions of our time: Isn't there something wrong with a world in which everything is for sale? If so, how can we prevent market values from reaching into spheres of life where they don't belong? What are the moral limits of markets?
In recent decades, market values have crowded out nonmarket norms in almost every aspect of life—medicine, education, government, law, art, sports, even family life and personal relations. Without quite realizing it, Sandel argues, we have drifted from having a market economy to being a market society.
In
Justice
, an international bestseller, Sandel showed himself to be a master at illuminating, with clarity and verve, the hard moral questions we confront in our everyday lives. Now, in
What Money Can't Buy
, he provokes a debate that's been missing in our market-driven age: What is the proper role of markets in a democratic society, and how can we protect the moral and civic goods that markets do not honor and money cannot buy?
Rights
Helen Manders manages the translation rights for What Money Can't Buy
Translation Rights Sold
Bulgarian
World
IZTOK-ZAPAD
Chinese Complex
Taiwan
Eurasian Publishing Group
Chinese Simple
Mainland China
CITIC Publishing Group
Dutch
World
Uitgeverij Ten Have
French
World
Editions Du Seuil
German
World
Ullstein Buchverlage
Greek
World
Polis Publishing
Italian
World
Feltrinelli
Japanese
World
Hayakawa Publishing Inc
Korean
World
Mirae N Co.,Ltd.
Polish
World
Wyadawnictwo Naukowe PWN
Portuguese
World
Editorial Presenca
Portuguese
Brazil
Distribuidora Record
Serbian
World
Vulkan Publishing
Thai
World
Salt Publishing
Turkish
World
BigBang Publishing
Vietnamese
World
Tre Publishing House
Media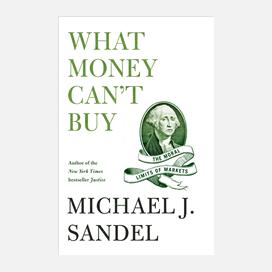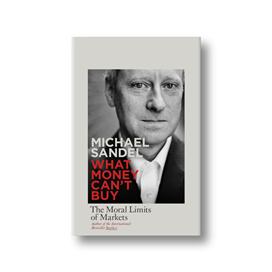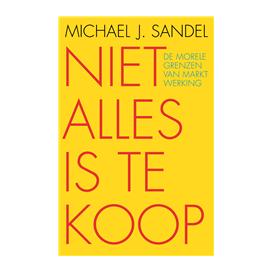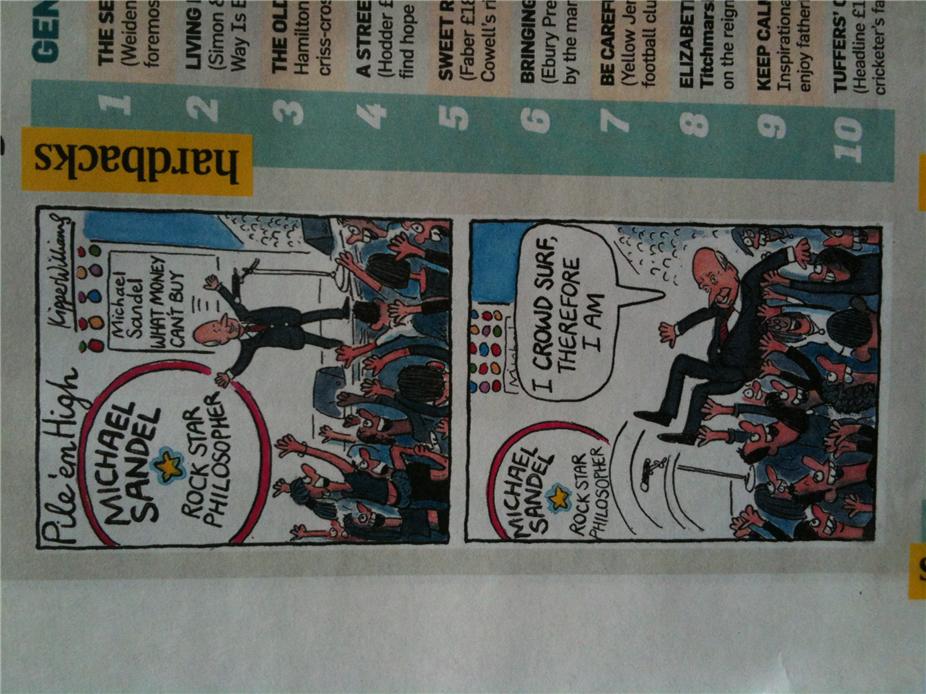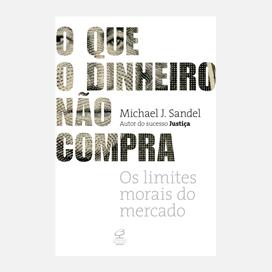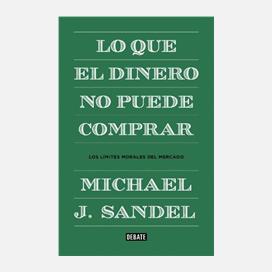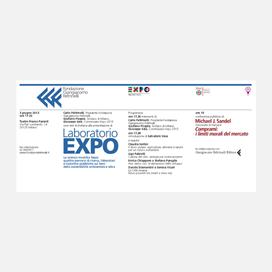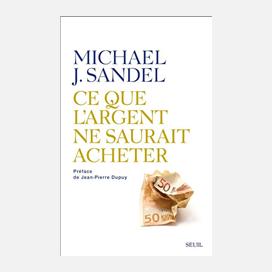 Reviews
An exquisitely reasoned, skillfully written treatise on big issues of everyday life.
Kirkus Reviews (starred review)
Full Review
A great book and I recommend every economist to read it.
Timothy Besley, Professor of Economics, LSE
Journal of Economic Literature
Full Review
We are moving towards a world where everything is up for sale, from standing in line to the right to pollute – and that's bad for all of us
the Guardian
What concerns [Michael Sandel] is that the morality of markets often involves both bribery and corruption: "bribery" in the sense of bypassing persuasion and "corruption" in the sense of corroding the established values they displace.


Jonathan V. Last
Wall Street Journal Book Review
Market thinking so permeates our lives that we barely notice it anymore. A leading philosopher sums up the hidden costs of a price-tag society.
the Atlantic
In a world where markets encroach daily on every aspect of human life, these students — along with their counterparts in South America, 
Europe, the Middle East and Asia — are modeling the kind of thoughtful debate that's largely missing from contemporary politics.
Billy Shebar
Brandeis Magazine
Sandel's case is compelling. . . The task Sandel's book invites us to undertake is to discern where the lines should be drawn between the marketable and the unmarketable, the things that have a price and those that are priceless. We might have individual views about this, but Sandel's point is a larger one: that we should formulate such a view as a society, as a culture.
A. C. Grayling
Barnes & Noble Book Review
Sandel raises important questions
Jenni Russell
The Sunday Times
"The force of Sandel's book is in his insistence that we think hard about why exactly we might see this as wrong; we are urged to move beyond the "yuck factor" and to consider whether there is anything that is intrinsically not capable of being treated as a commodity, and if so why."
Rowan Williams
Prospect Magazine
"What Money Can't Buy is a brilliant, easily readable, beautifully delivered and often funny, extended essay on the question of what, in a good society, should not be for sale. It is an indispensable book on the relationship between morality and economics."
David Aaronovitch
The Times
"Entertaining and provocative."
Diane Coyle
The Independent
"Sandel, I came to realise, is doing something very specific in this book. It's a work of political philosophy more than it is a polemic: he wants to make it unambiguously clear that markets have a moral impact on the goods that are traded in them."
John Lanchester
The Guardian
Michael Sandel: 'We need to reason about how to value our bodies, human dignity, teaching and learning'<br /> <br />

Fascinating – and in parts both confronting and deeply moving.
Decca Aitkenhead
The Guardian
Full Review
The Price of Everything

Sandel, "the most famous teacher of philosophy in the world," has "shown that it is possible to take philosophy into the public square without insulting the public's intelligence.
Michael Ignatieff
The New Republic
Full Review
Politicians and ideas: time to think big

Michael Sandel...is currently the most effective communicator of ideas in English.
The Guardian
Full Review
A book that can persuade people that the rules of the economy don't just reflect our values, they help to determine them.
Ed Miliband
Fascinating exploration of the alarming encroachment of market philosophy on so many aspects of our lives.
Alexander McCall Smith
The most effective demolition of the neoliberal project I have ever read.
Peter Wilby
Often laugh-out-loud funny, sometimes disturbing and always thought-provoking.
Mark Damazer
The Professors' Big Stage

Sandel has the kind of popularity in China usually reserved for Hollywood movie stars and N.B.A. players.
Thomas L. Friedman
The New York Times
Full Review
What Money Can't Buy is that rare thing: a work of philosophy addressed to non-philosophers that is neither superficial nor condescending. Its prose is clear and elegant... What Money Can't Buy bring[s] to light one of the great, unspoken political questions of our time.
Edward Skidelsky
Philosophy