book
| Non-Fiction
| Jul 2018
US & Canada →
Crown Publishing
(Ed. Tim Duggan)
UK →
Fourth Estate Limited
(Ed. David Roth-Ey)
Notes on Falsehood in the Age of Trump

Debuted in the top 10 on the New York Times bestseller list for hardcover non-fiction
From a Pulitzer Prize-winning critic comes an impassioned critique of America's retreat from reason.​

We live in a time when the very idea of objective truth is mocked and discounted by the occupants of the White House. Discredited conspiracy theories and ideologies have resurfaced, proven science is once more up for debate, and Russian propaganda floods our screens. The wisdom of the crowd has usurped research and expertise, and we are each left clinging to the beliefs that best confirm our biases.

How did truth become an endangered species? This decline began decades ago, and in The Death of Truth, former New York Times critic Michiko Kakutani takes a penetrating look at the cultural forces that contributed to this gathering storm. In social media and literature, television, academia, and political campaigns, Kakutani identifies the trends — originating on both the right and the left — that have combined to elevate subjectivity over factuality, science, and common values. And she returns us to the words of the great critics of authoritarianism, writers like George Orwell and Hannah Arendt, whose work is newly and eerily relevant.

With remarkable erudition and insight, Kakutani offers a provocative diagnosis of our current condition and presents a path forward for our truth-challenged times.

Rights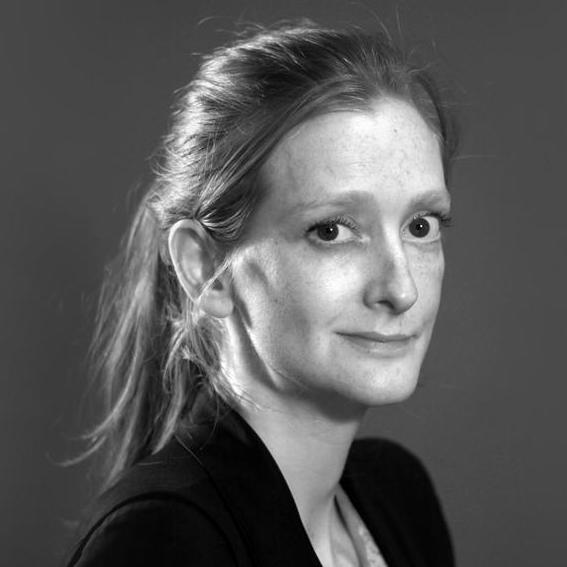 Daisy Meyrick manages the translation rights for The Death of Truth
Translation Rights Sold
Albanian
World
Albanian Media Institute (AMI)
Chinese Complex
Taiwan
Rye Field Publishing Co.
Dutch
World
Uitgeverij Het Spectrum
German
World
Klett Cotta Verlag
Japanese
World
Shueisha Publishing Co
Portuguese
Brazil
Editora Intrinseca
Portuguese
Portugal
Editorial Presenca
Russian
World
Eksmo Publishers
Spanish
World
Galaxia Gutenberg
Turkish
World
Dogan ve Egmont
Media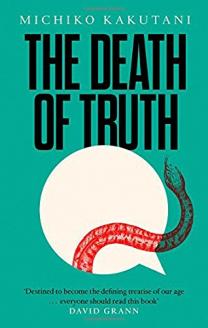 Reviews
The Death of Truth is brilliantly reasoned, elegantly written and deeply troubling. You should read it!
David Axelrod
The Death of Truth is destined to become the defining treatise of our age. Not only does it brilliantly and incisively diagnose the roots of our decaying social and political order; it also shows why we must rescue the truth before it is buried under a regime of lies. Everyone should read this book.

David Grann
This is the book I would have written—but only if I had had a brilliant grasp of literature, politics, and history, and the ability to weave them together in an original way. The Death of Truth goes indelibly to the dark, dark heart of what is ailing our democracy as no recent book has done.

Graydon Carter
Firmly assertive and seriously argued ...

Kirkus
A sophisticated, wide-ranging exploration of theories of propaganda and debased speech and their insidious effects

Publishers Weekly
Kakutani's The Death of Truth is politically urgent and intellectually dazzling. She deftly goes behind the daily headlines to reveal the larger forces threatening democracy at home in America, and elsewhere around the globe. The result is a brilliant and fascinating call-to-arms that anyone who cares about democracy ought to read immediately.

Jane Mayer
This book is essential reading today.

Walter Isaacson
Without the truth we will be neither prosperous nor virtuous nor free. This book begins the self-defense of American culture. May it reach a generation that will make narcissism passé and factuality sexy.

Timothy Snyder
An elegant polemic against Trump, tyranny and lies.

The Times
An intellectually dazzling read.

Entertainment Weekly
[T]he first great book of the Trump administration. The Death of Truth is a fiery polemic against the president and should go down as essential reading.

Rolling Stone
A pointed and penetrating book . . . The Death of Truth offers a clear-eyed, eloquent assessment of the current predicament. . . . This book is essential for understanding the corrosive effects of an ongoing, relentless assault on truth.

The San Francisco Chronicle
Dazzling . . . Kakutani's slender, fiery new book . . . could have been written only by someone who reads more, and retains more, than most mere mortals.

TIME