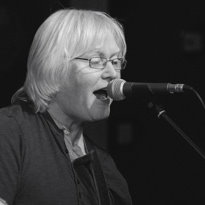 Mike Cullen
Playwright and writer for television
Biography
Mike left school at the age of sixteen to work in the coal mines as an apprentice electrician, with the goal of funding a future career as a rock star. He became a rock 'n' roll star has-been shortly after, went back into education and, in 1992, graduated from Edinburgh University with an Honours degree in Linguistics.
In his final year at university, he wrote his hugely successful stage play The Cut, instead of attending classes. His writing career took off and, in 1996, Mike became writer-in-residence at the Traverse Theatre, Edinburgh, under the Thames TV Bursary Scheme.
He went on to write extensively for television, creating the hit crime series Donovan. His stage writing also continued apace, and he won a Fringe First at the Edinburgh Festival in 1997 with his play, Anna Weiss.
Mike plays guitar in various local bands and has been known to sing, if provoked. His hobbies include living like a rock star, beer and sewing.
CV
Theatre
Writer
Starring
Frank Gallagher
Kenneth Glenaan
Jim Twaddale
Debut stage play set in a mine pit
Play about a debt collector
Anna Weiss
Winner of a Fringe First and an Independent On Sunday Award
Director
Vicky Featherstone
Starring
Anne Marie Timoney
Iona Carbans
Gripping play about the phenomenon of False Memory Syndrome
Film
Writer
Stone Cold
Winner of the Royal Television Society Award for Drama 1997
Director
Stephen Whittaker
Starring
Camilla Power
Peter Howitt
Susan Vidler
Adaptation of the Robert Swindells' novel
Starring
Gary Lewis
Stephen McCole
Love story set in a public toilet
Channel 4
Umbrella Productions