theatre
Role Sebastian Soho Theatre Company, London
Set entirely within the confines of a macabre and decadent Soho flat, this one man show is a sixty minute monologue about the life and times of late London artist Sebastian Horsley, based on his highly acclaimed memoir of the same name.
Media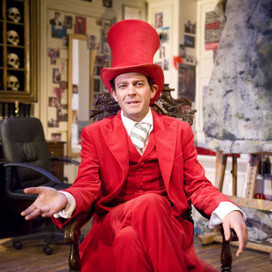 Reviews
The actor Milo Twomey was so excellent; a misreading of the play text had me convinced we were watching Sebastian Horsley himself.
Lizzie Loveridge
Milo Twomey manages to strike just the right balance between charm and vulnerability.
Toby Young
The Guardian
Milo Twomey is boyish, cheery, and occasionally camp. Always engaging, never dull, he solicits and responds to audience reactions.
Aleks Sierz
Twomey brings out the enigma and melancholy of the man, as much as his evident capacity to be charming, witty, obnoxious, and louder than Liberace in the wardrobe department

Dominic Cavendish
The Telegraph