theatre
Role Lulu Pleasance Edinburgh/ Soho Theatre
Michael/ Lulu is a lovelorn transvestite who finds himself sole guardian of the 15-year-old son, Hew, he has never met. Both are oddballs in a town that prefers flat conformity, Peterborough. Refusing to be hemmed in by geography, co-dependent like an eccentric cabaret duo, Lulu and Hew embark on their own bumpy voyages of self-discovery, through the ups and downs of family life, first love and coming out, to a soundtrack of Eighties dancefloor fillers.
Milo plays Lulu in this brand new play written and directed by
Joel Horwood
.
I Heart Peterborough
opens at the Pleasance Edinburgh for August 2012 and then will be on tour and heading to Soho Theatre for a run in Autumn 2012.
Media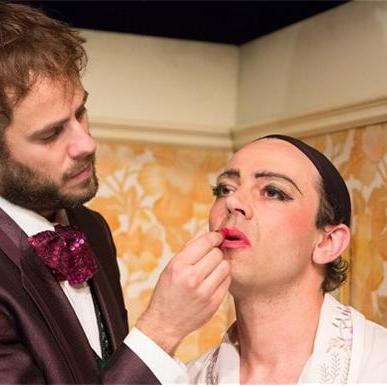 Reviews
"Our town is the nation's beating heart of train travel," says Michael/Lulu, played by Milo Twomey, who is fantastic as a cabaret-singing transvestite.
Lyn Gardner
The Guardian