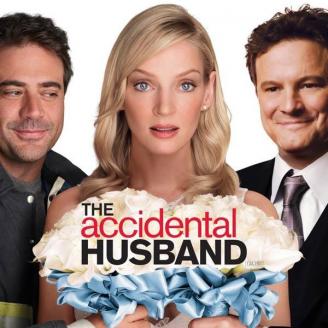 Mimi Hare and Clare Naylor
Writers for film and television
Biography
Clare Naylor and Mimi Hare's original screenplay The Accidental Husband starred Uma Thurman and Colin Firth. They have written on film and television projects for Scott Free Films, Buena Vista, Origin Pictures and Sony amongst others.
They are currently developing Touchline with Fearless Minds and a feature script based on a true story from the Second World War.
Mimi Hare began as a development executive in Hollywood and Clare Naylor as a novelist. Together they wrote the novels The Second Assistant and The First Assistant.

Clare is the also author of four novels in addition to this and has a regular column in the Financial Times.
Mimi and Clare are currently developing projects with World Productions, Red Productions, Route 24 Ltd and Working Title TV.
CV
Film
Writer
Starring
Uma Thurman
Colin Firth
Sony Pictures Home Entertainment
Yari Film Group

TV
Writer
Period drama based on the novel by Kate Saunders
Route 24 Productions
In development