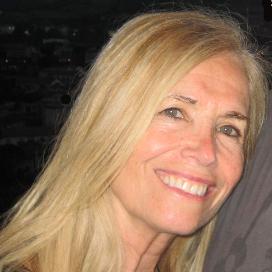 Biography
Mimi Kirk had been voted PETA's sexiest vegetarian over 50. She has appeared on NBC, CBS, and The Doctors; and in VegNews magazine, Purely Delicious, and PETA Prime. Her careers span the gamut from a stand-in for Mary Tyler Moore and the designer behind Valerie Harper's wardrobe on Rhoda; to a costume jewelry designer; publisher of an environmental newspaper in Los Angeles; board game inventor; and author. She helped start the first film festival in Taos, New Mexico, and has worked with several non-profits to help raise money and awareness about health and environmental concerns.

Kirk now spends her time with her boyfriend, four children, and seven grandchildren. She lives in Ramona, California.
Twitter
Sunday morning breakfast. Peaches nectarines and figs. Loving summer. https://t.co/eecagWnUhL

Here's a documentary on health and beauty I'm in that was broadcast on national TV in Russian and Russian... https://t.co/13IefIDt2c

Mia my youngest daughter visiting us with my granddaughter. 3 generations. Having a blast together.