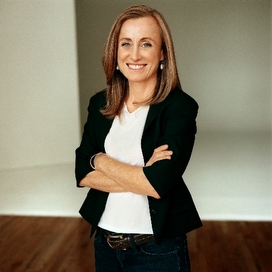 Mona Simpson is the author of the critically acclaimed Anywhere But Here, a novel which propelled her on to the literary scene. After getting her B.A. in creative writing at Berkeley, she did an M.F.A. at Columbia, and worked for several years as an editor at the Paris Review. Since the enormous success of Anywhere But Here, Simpson has written The Lost Father and A Regular Guy, which have contributed further to her impressive critical reputation.

Her latest book, My Hollywood, has garnered similar praise with Michael Chabon writing "Simpson's massive gifts--for unflinching precision, for artful indirection and for the deft unfurling of imagery--are on vivid display".

Mona was named one of Granta's Best Young American Novelists and has won several prestigious awards, including the Whiting Writer's Award, a Guggenheim grant, the Hodder Fellowship at Princeton University, and a grant from the Lila Wallace-Reader's Digest Foundation.

Since 1988 she has taught at Bard College, where she is the Sadie Samuelson Levy Professor of Languages and Literature.

She lives in Santa Monica, California.