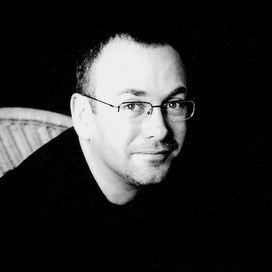 book
Fiction
UK & Canada
Simon & Schuster
(Ed. Francesca Main)
US
Touchstone
(Ed. Lauren Spiegel)
Meet Detective Chief Inspector John Luther.
He's a murder detective. A near-genius. He's brilliant; he's intense; he's instinctive. He's a maker of connections; a whirlwind. He's obsessional. He's dangerous.
DCI John Luther has an extraordinary clearance rate. He commands outstanding loyalty from friends and colleagues. Nobody who ever stood at his side has a bad word to say about him. Except sometimes – when coppers have gathered to drink; when it's grown late and hushed. When tales emerge in low murmurs. They're never first-hand, these rumours: they always relate a "true story" that happened to a friend of a friend; an old colleague; a retired boss. But they all whisper the same tale: that DCI Luther is bad. Not corrupt. Not on the take. Just tormented. Luther seethes with a hidden fury that, at times, is barely under control. Sometimes it sends him over the brink of madness. Sometimes it makes him do things he shouldn't. Things way beyond the limits of the law. Or anyway. That's what they say.
Luther: The Calling
is the first in a new series of novels featuring DCI John Luther.
Rights
Kate Cooper manages the translation rights for Luther: The Calling
Audio Rights
Available
The audio rights are handled by Alice Lutyens.
Translation Rights Sold
Czech
World
Moba Publishing
Dutch
World
Meulenhoff Boekerij
French
World
Editions Belfond
German
World
Dumont Buchverlag
Italian
World
Rizzoli Editore
Polish
World
Saw Smak Slowa
Media