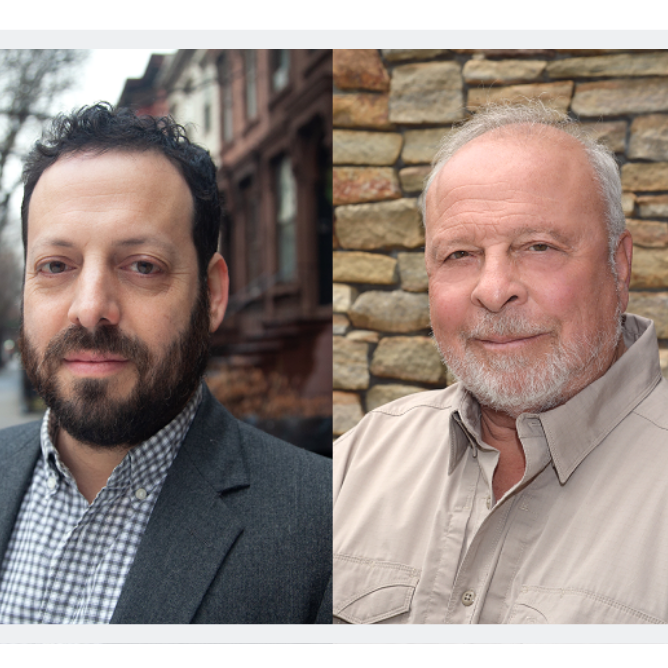 ICM Partners
Alex DeMille is a writer, director, and film editor. He grew up on Long Island and received a BA from Yale University and an MFA in film directing from UCLA. His films and screenplays have won multiple awards and fellowships, including his film The Absence which was awarded Best Film at Comic-Con in 2012. He has edited numerous commercials, shorts, and independent feature films, among them My Nephew Emmett, which was nominated for an Academy Award for Best Live Action Short in 2018. He lives in Brooklyn with his wife and daughter. The Deserter is his debut novel.

Nelson DeMille spent three years at Hofstra University, then joined the Army and attended Officer Candidate School. He was a First Lieutenant in the United States Army (1966-69) and saw action as an infantry platoon leader with the First Cavalry Division in Vietnam. He was decorated with the Air Medal, Bronze Star, and the Vietnamese Cross of Gallantry. DeMille returned to the States and went back to Hofstra University where he received his degree in Political Science and History.
Nelson DeMille's earlier books were NYPD detective novels. His first major novel was By the Rivers of Babylon, published in 1978 and still in print, as are all his succeeding novels. He is a member of The Authors Guild, the Mystery Writers of America, and American Mensa. He holds three honorary doctorates: Doctor of Humane Letters from Hofstra University, Doctor of Literature from Long Island University, and Doctor of Humane Letters from Dowling College.