Word Hunters: The Curious Dictionary
Lexi and Al Hunter are twins with almost nothing in common – except their parents and their birthday! At school Lexi hangs with her friends in the cool crowd, while Al hides in the library reading about history, battles and faraway places.

When the twins stumble upon an old dictionary their world as they know it changes. They are blasted into history to hunt down the words that threaten to vanish from our past and our present. Their lives and the future of the world are at stake. Can they find a way back home? Or will they be trapped in the past forever? Now more than ever, they need to depend on each other if they want to survive.
Media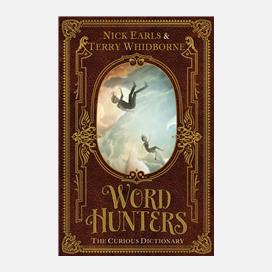 Reviews
All-round fun and a little bit irreverent, Earls and Whidborne have created what is sure to be a favourite with a 9- to 13-year-old audience.
Australian Bookseller + Publisher