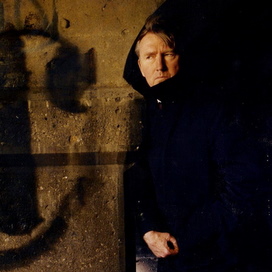 ICM Highlight Frankfurt Book Fair 2011
book
Fiction
US
William Morrow & Co, Inc
(Ed. David Highfill)
UK
HarperCollins
(Ed. Wayne Brookes)
Millennium Films has acquired film rights to The Bricklayer, the best-selling novel by Noah Boyd. Gerard Butler will star as Steve Vail.

The FBI must recruit Steve Vail, an agent they've just fired, to solve a brilliant and deadly extortion plot.

Someone will kill and kill again if it means he can fool the FBI...

Ex-FBI agent Steve Vail is more than happy to leave the Bureau behind, but they aren't through with him yet. A group called the Rubaco Pentad is killing human targets one by one unless the FBI can give them buckets of cash, with the amount and the body count escalating each time the agency doesn't pay up. The Feds are stumped. Some signs point to a corrupt agent while others lead to completely dead ends. Vail has built a reputation for being able to find anybody anywhere. Now, with no official ties, he's the perfect choice for the sort of under-the-radar investigation they need. But as Vail well knows, going after people who use killing as a bargaining chip is asking for the worst kind of trouble.

The Bricklayer is a gripping debut of an iconic new hero, and is brought to us with the startling authenticity only a real insider can provide. Noah Boyd has created a mind-twisting maze of clues inside a nonstop thrill ride that is guaranteed to keep readers on edge until the final page.
Rights
Audio Rights
Available
The audio rights are handled by Alice Lutyens.
Helen Manders manages the translation rights for The Bricklayer
Translation Rights Sold
Bulgarian
World
Era Media
German
World
Rowohlt Verlag
Japanese
World
Softbank Creative Corp.
Russian
World
AST Publishers
Media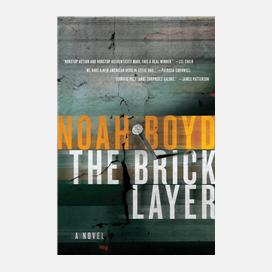 Reviews

Vail is fun to watch as he outthinks everyone else in the room, no matter the room.... That there will be more Bricklayer tales is unquestioned. This guy has movie written all over him. Chicago Sun-Times


Noah Boyd brings his FBI experience to this dazzling thriller. The pace is frenetic, the action is unique, and the drama intense. We have a new American hero in Steve Vail. Patricia Cornwell


Non-stop action and non-stop authenticity make this a real winner. Lee Child


The Bricklayer is lots of fun, plenty smart, and great escapist reading. And Steve Vail is a magical agent. If I had my way, I'd read stuff like this every minute I'm not on deadline.
Seymour Hersh


If the rest of the series is as sensational as "The Bricklayer," Vail should have a long, happy life and readers should enjoy every installment of it.

Associated Press


Move over Jack Reacher, here comes The Bricklayer. James Patterson