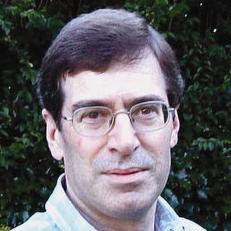 Paul


Bright

Children's picture book author and poet
Paul Bright was born in Welwyn, Hertfordshire and studied Engineering and Materials Science. An expert in Plastics, he used to work for a large chemical company, and spent time living in Switzerland, Holland and Spain. He is currently living in England and focusing on his writing.

Paul's first stories were written for his own children when they were young, a pastime which he continued even once they had left home. In addition to his children's stories published by Little Tiger, Paul's poems have been published in various collections and he has written stories for BBC Radio and BBC web sites.

Paul's children's book Under the Bed (Little Tiger Press 2003) won a Practical Pre-School Silver Award and I'm Not Going Out There! was the winner of the Stockport School's Book Award 2007. His book Quiet! was shortlisted for the Blue Peter Book Award 2004 and Charlie's Superhero Underpants was shortlisted for the Portsmouth Book Award 2010 and the Hillingdon Picture Book of the Year 2010. Crunch Munch Dinosaur Lunch was shortlisted for the Red House Book Award 2010.
His book The Bears in the Bed and the Great Big Storm featured in a series of Bookaboo on CITV in November 2010, and was read by Bernard Cribbins.
His latest book, Sam's Super Stinky Socks, was published in August 2014.