July 1665. The great plague rages rampant outside London's city walls. Harry Lytle makes a welcome return after his trials and tribulations in The Sweet Smell of Decay to investigate the murder of the Earl of St. Albans.

A grisly dinner-table death starts Harry off on the trail and it's not long before his familiar accomplice, Dowling the butcher, joins him on the case. Their master, Lord Arlington, tasks them with uncovering the name and motive of the Earl's murderer - but there will be plenty more deaths and scrapes for Harry before the name is revealed.
Rights
Kate Cooper manages the translation rights for A Plague of Sinners
Media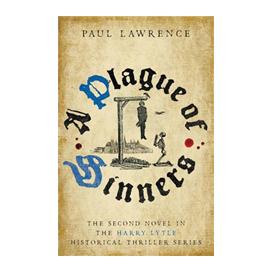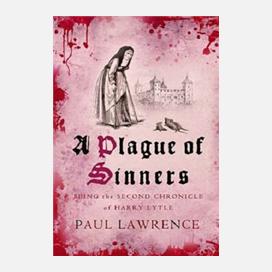 Reviews
A strong stomach may be required, and those of a squeamish disposition may spend much time flinching, but this is historical mystery at his very best.
Sara Wilson
Historical Novel Society
Full Review
Restoration London under threat of the plague makes a marvelously claustrophobic setting for Lawrence's outstanding second historical thriller
Publishers Weekly
Full Review