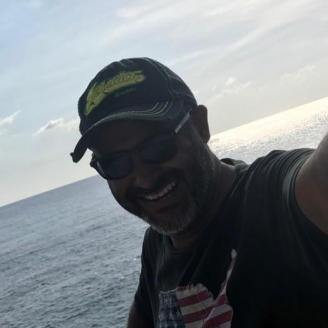 Paul McKenzie
Producer for television
Biography
Highly experienced and successful writer and producer in children's comedy and drama.
Paul set up and produced the first series of Dani's House and Sadie J for CBBC. He Series Produced and wrote the second series of Sadie J and produced Dani's Castle. Paul created and produced an original comedy drama Edge of Heaven for Hartswood/ITV1 and most recently produced CBBC drama Hetty Feather.
After working in-house at Disney, Paul produced the second series of Boy Meets Girl for BBC2.
CV
Film
Executive Producer
Starring
Asim Chaudhry
Holli Dempsey
John P Arnold
TV
Writer & Producer
Director
Jonathan Gershfield, Beryl Richards and Griff Rowland
Starring
Angus Harrison
Dominique Moore
Andrew Clover
Rakie Ayola
Comedy about a large musical family with a Londoner father, an African-American mother and a string of stepchildren, including a deaf character. Paul wrote an episode as well as producing the series.
Creator
Executive Producer & Writer
Writer & Script Editor
BAFTA-winning childrens comedy sitcom adaptation of a series of books by Martyn Beardsley.
Starring
Devon Anderson
Tendayi Jembere
Jamie Sweeney
Tisha Martin
Comedy sitcom following Taj Lewis as he tries to make his millions with website Rudeboy. Writer of two episodes.
Radio
Writer
Topical panel quiz show, taking its questions from the week's news stories.
Production Company BBC
Broadcaster Radio 4
Executive Producer
Starring
Llewella Gideon
Roger Griffiths
Brian Bovell
Jo Martin
Comedy about Cynthia, a would-be West End star, who is working as a temp until she gets her big break. Or any kind of break. She's thirty-five now though, and beginning to worry.
Production Company BBC
Broadcaster Radio 4