BAFTA for Best Comedy Series 2006
tv
Role Various

Director

Declan Lowney

Starring
Christopher Langham

Production Company BBC Television
Paul co-wrote, produced and performed in the therapy-based comedy drama, Help, bringing to life over 25 characters to sit on therapist's couch.

The series focused on diffident psychotherapist Peter Strong (Christopher Langham) and his therapy sessions with patients (almost all of whom were played by Paul). Swinging between the heart-wrenching and the ridiculous, Help went on to win a BAFTA for Best Comedy Series in 2006.
Media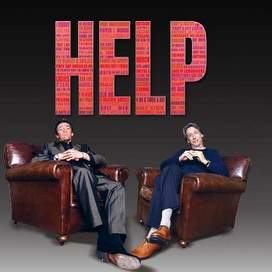 Reviews
Some of the characters were among the best I've done.
Paul Whitehouse
Daily Telegraph