BAFTA Award for Best Light Entertainment
tv
Role Various

Producer

Charlie Higson & Paul Whitehouse

Director

Arch Dyson

Writer

Charlie Higson & Paul Whitehouse

Starring
Caroline Aherne
Simon Day
Arabella Weir

Production Company BBC Television
Bringing a new, rapid-fire format for sketch shows to the comedy genre, Paul and Charlie Higson co-created The Fast Show in 1994. The pair co-wrote, produced and starred in the hit show for three series, establishing household characters such as Ted and Ralph and Ken and Kenneth (The Suit You Tailors), along with more catch-phrases than one could list.

After three hit three series and two national tours, a special Last Fast Show Ever aired in 2000 marking the end of a comedy triumph that won a string awards including a BAFTA in 1998; a British Comedy Award in 1996 and 1997 and a Royal Television Award in 1997.

Media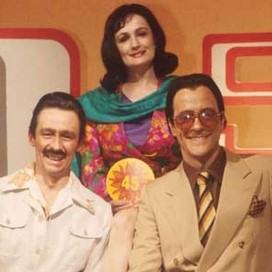 Reviews
The defining comedy sketch show of the Nineties.
Benji Wilson
Independent
The greatest actor of all time.
Johnny Depp