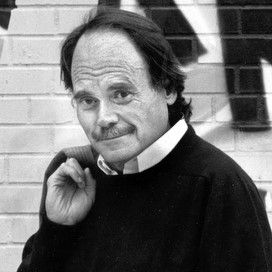 book
Fiction
US
Grand Central Publishing
(Ed. Deb Futter)
UK
Atlantic Books
(Ed. Ravi Mirchandani)
This title comes from one of America's finest living writers, Pete Dexter, US National Book Award-winning author of Paris Trout. This is a riotous and dazzling comic story of resilience and love, for fans of John Irving and Jonathan Franzen.

Warren Spooner is born in rural Georgia, on the first Sunday of December 1956, after a prolonged and unhappy labour in a makeshift delivery room. His troubled birth is swiftly followed by his father's untimely death - and young Spooner is left to get on with growing up, without even a memory of his daddy's face. Spooner makes it into minor league baseball, but an injury to his throwing arm relegates him to the sidelines, and dashes his hopes of making it to the big-time. But the young man is nothing if not resilient, standing up to tragedy and adversity in his own dark (often extremely dark) ways.Through it all his step-father - Calmer Ottoson - stands by, determinedly trying to save his step-son, yet utterly powerless to do so.

From Spooner's troubled childhood, to his troubled adolescence and violent and troubled adulthood, Pete Dexter tells an entirely gripping story of one man's inexhaustible patience tested to the limits as he struggles to rescue a step-son he will never understand.

Rights
Audio Rights
Available
The audio rights are handled by Alice Lutyens.
Katie McGowan manages the translation rights for Spooner
Translation Rights Sold
French
World
Editions de l'Olivier
Italian
World
Einaudi Editore
Media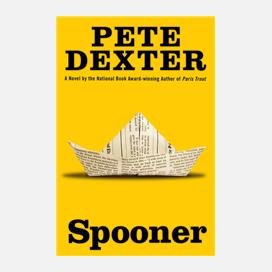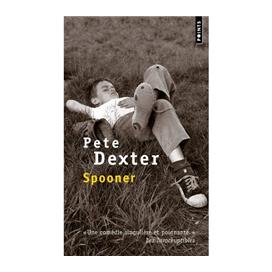 Reviews
The Washington Post
So, this book is different! Not exactly what Pete Dexter usually writes, but madly interesting in what it sets out to do. I freely admit to a bias: As far as I'm concerned, Dexter can do no wrong.
Carolyn See
The Washington Post Full Review
Susanna Moore review
Pete Dexter, writing of the part played by love in the exuberant life of his hero, Spooner, and the fatal inevitability of the compromises that make life bearable, has given us a novel of picaresque vitality--outlandish, anecdotal, profuse, funny, profound. Susanna Moore, author of My Old Sweetheart and In the Cut
Full Review
Los Angeles Times review
It's a wonderful reminder that Dexter's journalistic eye for the tellingly instructive detail, particularly as it evokes character, still is second to none and that he remains a leading practitioner of what might be called comic realism Tim Rutten
Los Angeles Times Full Review