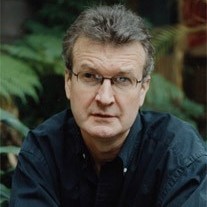 Peter


Goldsworthy

Novelist and short story writer
Peter Goldsworthy divides his time equally between writing and his career in medicine. His novels, including the much acclaimed Maestro, have sold over a quarter of a million copies in Australia alone, and have been translated into several European and Asian languages.
He has won numerous awards for his writing, including the Commonwealth Poetry Prize, and Australian Bicentennial Literary Award and, jointly with composer Richard Mills, the 2002 Helpmann Award for Best New Australian Work for the opera Batavia. His critically acclaimed novel Three Dog Night won the prestigious Christina Stead Award.