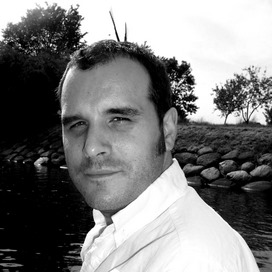 Peter Harness
Writer for television, film and theatre
Biography
Peter Harness was born and grew up in Yorkshire. He studied English at Oxford University, where he was president of the Oxford Revue.
Peter's first broadcast script was A View From a Hill, based on a short story by MR James, a revival of the BBC's beloved 'Ghost Story for Christmas' strand. Since then, he has written a number of single films and series for TV, including the Spanish Flu drama The Forgotten Fallen, the Frankie Howerd biopic Rather You Than Me (starring David Walliams), and episodes of City of Vice and Case Histories. His debut feature, Is Anybody There?, starring Michael Caine and David Morrissey, premiered in 2009 to considerable critical acclaim.
He wrote and executive produced the third and fourth seasons of the hit detective drama Wallander (starring Kenneth Branagh). He's writing for Doctor Who as well as developing original projects and high-end adaptations for Feel Films, BBC Wales and Cuba Pictures. Currently, he is adapting War of the Worlds for Mammoth Screen.
His BBC adaptation of the best-selling book Jonathan Strange and Mr Norrell, in 7 hour long parts, was broadcast in Spring 2015, to effusive praise across the UK and US press.
CV
TV
Writer & Executive Producer
Starring
Eddie Marsan
Bertie Carvel
Alice Englert
Marc Warren
Adaptation of
Susanna Clarke's
novel. Set in England during the Industrial Revolution and at the start of the 19th century, Peter Harness' adaptation of Susanna Clarke's best-selling novel Jonathan Strange and Mr Norrell presents us with a fictional historical backdrop where magic is commonly learnt, though rarely practised. Jonathan Strange's enthusiasm to practise magic leads him to discover Mr Norrell, the only practising magician left in England.
Producer
Sanne Wohlenberg
Starring
Kenneth Branagh
Lead writer and executive producer on the third and fourth series of the acclaimed detective series, with episodes adapted from the books An Event in Autumn, The Dogs of Riga, Before The Frost, and The Troubled Man by Henning Mankell.
Film
Writer
Starring
Sir Michael Caine
David Morrissey
Tragi-comedy charting the unlikely friendship between an octogenarian magician and a ten year old boy
Optimum Releasing
Heyday Films