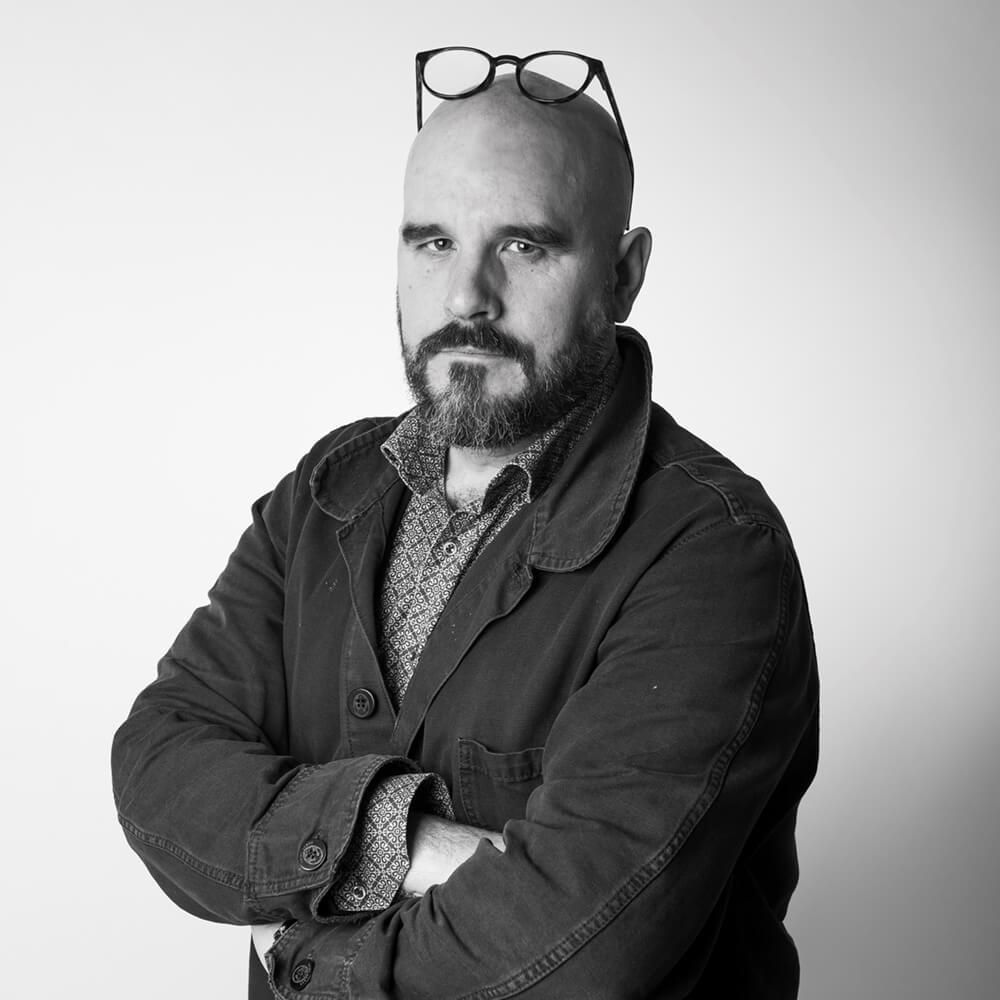 Peter


Harness

Writer for television, film and theatre
Peter Harness was born and grew up in Yorkshire. He studied English at Oxford University, where he was president of the Oxford Revue.
Peter's first broadcast script was A View From a Hill (2005), based on a short story by MR James: a revival of the BBC's beloved 'Ghost Story for Christmas' strand. Since then, he has written and created magical, frightening and audacious worlds; focusing on imaginative adaptations of classic tales (such as fantasy epic Jonathan Strange & Mr Norrell (2015) and The War of the Worlds (2019)), as well as weird and compelling original work, like his new series for Apple TV, Constellation.
Peter has also written a number of theatrical movies (such as his debut feature Is Anybody There? (2008), starring Michael Caine); TV films (including the Spanish Flu drama The Forgotten Fallen (2009) and the Frankie Howerd biopic Rather You Than Me (2008, starring David Walliams)); and contributed episodes to such series as City of Vice (2008), Case Histories (2011-13) and MacMafia (2018).
He wrote and executive produced the third and fourth seasons of the hit detective drama Wallander ((2012-15) starring Kenneth Branagh). He has also written several stories for Doctor Who (2014-17) and is currently penning a novel for their book series.
Peter lives in Sweden and is working on original projects in the UK and Europe. Other upcoming projects include The People vs Gary McKinnon, a feature drama for Wall to Wall Media and the BBC.
Television
Writer & Creator & Executive Producer
Director
Michelle MacLaren
Starring
Noomi Rapace
Jonathan Banks
Sci-fi thriller about a woman who returns to Earth after a disaster in space.
Turbine Studios / Haut et Court TV
for
Apple TV
Greenlit
Writer & Executive Producer
Adaptation of H.G. Wells' classic sci-fi tale as a 3x60 series for BBC One
Starring
Eddie Marsan
Bertie Carvel
Alice Englert
Marc Warren
Adaptation of
Susanna Clarke's
novel. Set in England during the Industrial Revolution and at the start of the 19th century, Peter Harness' adaptation of Susanna Clarke's best-selling novel Jonathan Strange and Mr Norrell presents us with a fictional historical backdrop where magic is commonly learnt, though rarely practised. Jonathan Strange's enthusiasm to practise magic leads him to discover Mr Norrell, the only practising magician left in England.
Producer
Sanne Wohlenberg
Starring
Kenneth Branagh
Lead writer and executive producer on the third and fourth series of the acclaimed detective series, with episodes adapted from the books An Event in Autumn, The Dogs of Riga, Before The Frost, and The Troubled Man by Henning Mankell.
Producer
Dixie Linder, Nick Marston
Adaptation of Misha Glenny's novel

Writer
Producer
Eric Coulter, Helen Gregory
Director
Kenny Glenaan, Dan Zeff
Starring
Zawe Ashton
Emma Hamilton
Jason Isaacs
Amanda Abbington
Detective drama based on the novels of Kate Atkinson, with episodes adapted from When Will There Be Good News? and Started Early, Took My Dog.
Ruby Film and Television
for
BBC1
Starring
Kenneth Cranham
Paul Freeman
Mark Gatiss
Bill Paterson
Drama about the Spanish Flu pandemic of 1918.
Starring
Ian Holm
Gemma Lawrence
Bjorn Thors
Epic miniseries about the Viking invasion of England and the Battle of Hastings.
Hardy Pictures
for
Channel 4
City of Vice
RTS Nominated: Best Series, Writers Guild Award Nominated: Best Series
5 x 60'
Starring
Iain Glen
Ian McDiarmid
Multiple episodes of historical drama set in vice-ridden Georgian London about the origins of the English Police force.
Hardy Pictures
for
Channel 4
Starring
Rafe Spall
David Walliams
Biopic about the famous comedian
BBC Productions
for
BBC 4
Starring
Geraldine James
Kris Marshall
Comedy drama set in medieval London
Starring
David Burke
Mark Letheren
Pip Torrens
Revival of the classic BBC 'A Ghost Story for Christmas' strand. Adaptation of a story by MR James.
Winner of the Dennis Potter Screenwriting Award
Drama set amongst the inmates of a high security psychiatric prison.
Creator
Peter Harness & Stephen Fry
Period drama series about the first four Georges to reign in England
Starring
Peter Capaldi
Jenna Coleman
Three episodes of the legendary science fiction series: Kill The Moon, The Zygon Invasion and The Zygon Inversion.
Mammoth Screen
for
BBC One
Producer
Francis Hopkinson
Starring
Kenneth Branagh
Saskia Reeves
Sarah Smart
Lead writer on the third series of the acclaimed detective series with this episode adapted from the short story The Grave by Henning Mankell
Left Bank Pictures
for
BBC1
Producer
Francis Hopkinson
Director
Esther May Campbell
Starring
Kenneth Branagh
Ingeborga Dapkunaite
Soren Malling
Lead writer on the third series of the acclaimed detective series with this episode adapted from the novel The Dogs of Riga by Henning Mankell
Left Bank Pictures
for
BBC1
Film
Writer
Starring
Sir Michael Caine
David Morrissey
Tragi-comedy charting the unlikely friendship between an octogenarian magician and a ten year old boy