book
| Non-Fiction
| Sep 2021
US & Canada →
Doubleday
(Ed. Margo Shickmanter)
UK & Comm →
Viking
(Ed. Mary Mount)
'Hunger was a constant, reliable friend in Mei Guo. She came second only to loneliness.'

In China she was the daughter of professors. In Brooklyn her family is illegal.

Qian Julie is just seven when she moves to America, the 'Beautiful Country', where she and her parents find that the roads of New York City are not paved with gold, but crushing fear and scarcity. Unable to speak English at first, Qian Julie and her parents must work wherever they can to survive, all while she battles hunger and loneliness at school. Thus begins an extraordinary story that describes, in vivid colours, days labouring in sweatshops and sushi factories, nights scavenging the streets for furniture, and the terrifying moment when the family emerges from the shadows to seek emergency medical treatment for her mother.

Qian Julie Wang's memoir is an unforgettable account of what it means to live under the perpetual threat of deportation and the small joys and sheer determination that kept her family afloat in a new land. Told from a child's perspective, in a voice that is intimate, poignant and startlingly lyrical, Beautiful Country is the story of a girl who learns first to live — and then escape — an invisible life.

Rights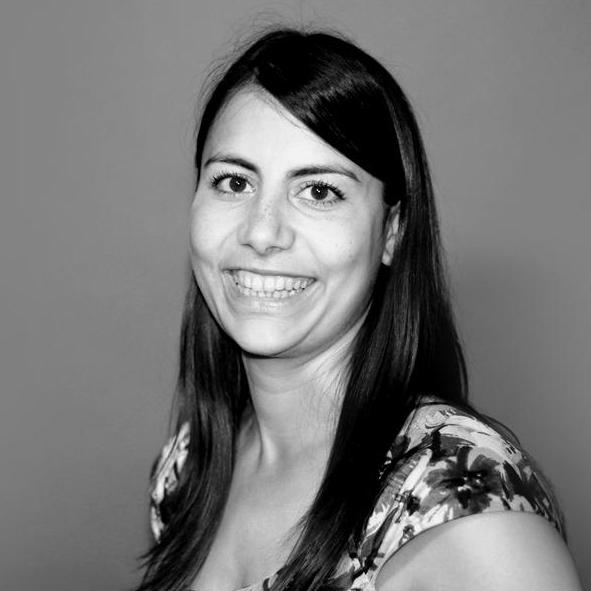 Sophie Baker manages the translation rights for Beautiful Country
Translation Rights Sold
Russian
World
Eksmo Publishers
Reviews
Elegantly affecting . . . remarkable
Guardian BOOKS OF THE YEAR 2021
The writing is sparse, stylish, sometimes harrowing and sometimes humorous as [Wang] narrates experiences that are incredibly common but rarely captured with this level of artful control. It's shaping up to be one of the best memoirs of the year.

BookPage
Joyous . . . moments of brightness breaking through the darkest times.
Sunday Times BOOKS OF THE YEAR 2021
Wang's voice is powerful and the writing is absolutely gorgeous.

Emma Straub
Fervent and cinematic, Beautiful Country is an extraordinary debut."

B&N Reads
An amazing story of the emotional and physical toll of lives lived in the enforced shadows of anti-immigrant America.

Daily Kos
Wang describes childhood trenchantly in Beautiful Country, allowing readers to feel her anger, longing, loneliness and fear. . . Precise [and] sharply rendered. . . Beautiful Country shines a light on the childhood that continued to haunt Wang into adulthood

BookPage (starred review)
Qian Julie Wang is remarkable, and her story is a must-read.

Alma
An astounding memoir from a debut author that you're not going to want to miss

Popsugar
Beautiful Country is timely, yes, but more importantly it is a near-masterpiece that will make Qian Julie Wang a literary star.

Shondaland
In this lyrical memoir, Qian looks through her own childhood eyes at her family's struggle to make a home in America.

Book Riot
Beautifully-written. . . Poignant

Boston.com
A gorgeous and heartfelt tale of Wang's childhood as an undocumented New Yorker. . . Incredible

Alma
Knock[ed] me off my feet... If you are looking for a truly unforgettable book this fall, I highly recommend picking up a copy of this unique and powerful debut.

Natalia Dyer
Book of the Month
A powerful, gripping insight into the world of an undocumented migrant in New York . . . beautifully written, with vivid scenes that linger in the mind long after finishing it

Helena Merriman
Astonishing . . . In restrained but beautiful prose, Wang honours her family's sacrifices, but alerts us to the urgent realisation that they should not be necessary

Nesrine Malik
A story that needs to be heard. Moving, beautiful, heartbreaking and even funny . . . I never wanted it to end

Philippa Perry
BEAUTIFUL COUNTRY is the real deal. Heartrending, unvarnished, and powerfully courageous, this account of growing up undocumented in America will never leave you.

Gish Jen
There's a sharp observation or poignant remembrance that pulls you . . . like so many migrants who are able to achieve the alchemy of turning nothing into something, Wang has a hard, bright core that survives
FT
Wang's story leaves the reader wishing that wanting a better future, and working so hard for it, wasn't illegal in a country that has been built on the backs of immigrants.
FT
Beautiful Country rings with power and authenticity. Wang's searing exploration reveals how she and her family were forced to navigate the yawning cracks in the American Dream. An eloquent, thought-provoking and touching memoir.

Jean Kwok
[A] powerful debut. . . [Wang] movingly tells how undocumented families like hers are often overlooked and their experiences ignored. A haunting memoir of people and places that will stay with readers long after the last page.

Library Journal
Deeply compelling…I was moved by the love and resilience of this family thrust into darkness…that casts an urgent light on a reality that extends way beyond America's borders.

Hisham Matar, Pulitzer Prize-winning author of The Return
Extraordinary… With immense skill, Wang parses how her family's illegal status blighted nearly every aspect of their life, from pushing her parents' marriage to the brink to compromising their health. While Wang's story of pursuing the American dream is undoubtedly timeless, it's her family's triumph in the face of "xenophobia and intolerance" that makes it feel especially relevant today. Consider this remarkable memoir a new classic.

Publishers Weekly, *Starred Review*
A potent testament to the love, curiosity, grit, and hope of a courageous and resourceful immigrant child. Engaging readers through all five senses and the heart, Wang's debut memoir is a critical addition to the literature on immigration as well as the timeless category of childhood memoir.

Kirkus Reviews, *Starred Review*