Richard and Judy Book Club 2010

book
| Fiction
| 2010
UK →
Simon & Schuster
(Ed. Suzanne Baboneau)
London auctioneer Jude Gower is despatched to Wickham Hall near the North Norfolk coast to value a collection of eighteenth century astronomical instruments and manuscripts. As well as the archive, the house itself intrigues Jude: her great-grandfather was gamekeeper on the Wickham estate between the wars. On the drive up Jude stops to visit her grandmother, who alerts her to a mystery involving a folly on the estate, and someone she refers to only as 'the wild girl'.
Amidst the cold classical beauty of Wickham Hall, Jude is welcomed by elderly Chantal Wickham. Chantal's husband died a year ago. Jude is deeply sympathetic because she, too, has lost her husband. Chantal's son is selling the collection to pay death duties. Since WWII the farm land has been sold off and Chantal's husband had to sell the woodland, including the ground where the folly stands. Now a developer has plans which will involve knocking it down.
As Jude catalogues the manuscripts and scientific instruments, she starts to amass a picture of Anthony Wickham, the lonely amateur astronomer who owned the Hall in the late eighteenth century, and his daughter Esther. She learns that the folly was built as an observatory: it stands in a clearing in the woods, its top just visible above the trees. From here Anthony and Esther made their important discoveries. And it is here Jude meets Euan, a local nature writer living in a gypsy caravan. As Jude uncovers the tragic story of Anthony and Esther, Euan reveals to her the healing powers of nature and the eternal stars. Gradually Jude learns to leave behind the tragedy in her own life, and to love again.
Rights
Katie McGowan manages the translation rights for A Place of Secrets
Translation Rights Sold
Dutch
World
Uitgeverij de Boekerij
German
World
Luebbe Verlag
Lithuanian
World
Tyto Alba
Polish
World
Proszynski I S-Ka
Russian
World
AST Publishers
Media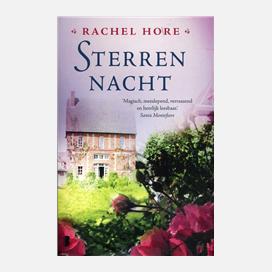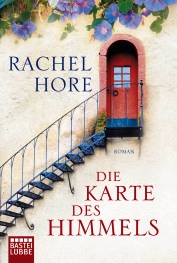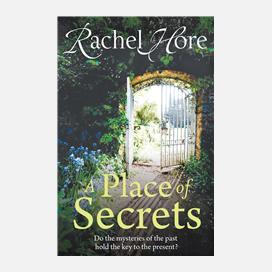 Reviews
Sumptuous prose, deft plotting, lush settings, troubling personal histories, tragedy, heady romance and even a smattering of 18th century scientific wonderment mark Hore's fourth novel as her most accomplished and enthralling yet
Daily Mirror
Intriguing Richard and Judy recommended read, which is layered with a series of mysteries, some more supernatural than others
Arifa Akbar
The Independent
Full Review
Hore once again shows her gift for bringing the past to life: her understanding of memory, stories and craft is as strong here as in The Memory Garden
Waterstone's Books Quarterly