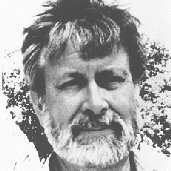 Robert Nye
Novelist, poet and playright
Biography
Robert Nye was an award-winning novelist, poet and playwright. His novels included
The Late Mr. Shakespeare
; M
rs Shakespeare: The Complete Works
;
Falstaff
(which won the 1976 Hawthorden Prize) and
The Voyage of Destiny
, all published by Arcade.
Born in London in 1939, Robert worked as a newspaper reporter, milkman and an orderly in a sanatorium. He left school at the age of sixteen, at which time his first poems were published in The London Magazine. While living for six years in a remote cottage in Wales he worked on two collections of poems which won him a Gregory Award in 1963. An Arts Council bursary followed the publication of his third book of poems. He also wrote a number of highly acclaimed novels, including Falstaff which won both the Hawthornden Prize and the Guardian Fiction Prize.
He wrote several books for children, plays for stage and radio and he edited selections from Raleigh and Swinburne. He was also a respected literary journalist and critic, and for twenty years he was the poetry critic of The Times. He also wrote for The Scotsman - he lived in Edinburgh for a number of years - and for The Guardian.
Robert's last book was a collection of new and selected poetry,
The Rain and the Glass
(Greenwich Exchange, 2005).
Robert Nye passed away on 2nd July, 2016.