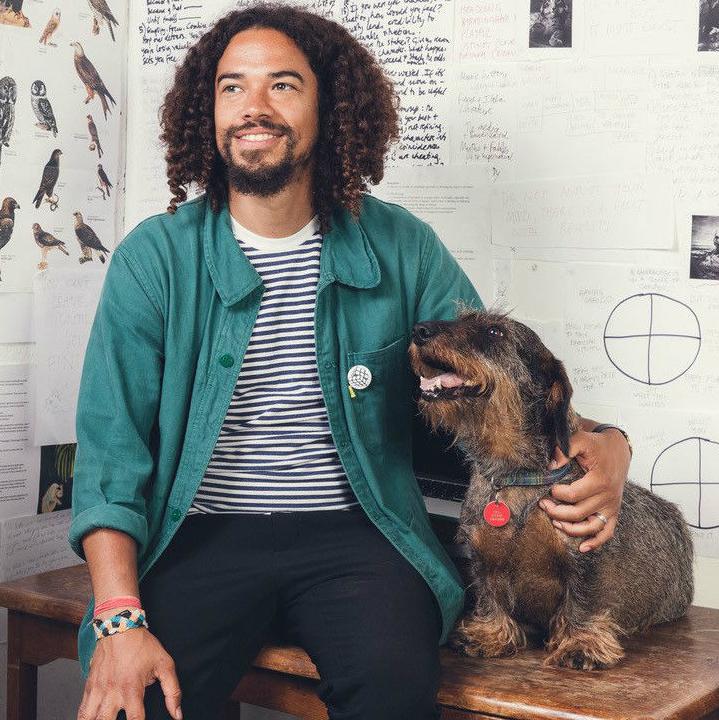 Robin


French

Playwright and writer for film and television
Robin is an award-winning playwright and screenwriter. His first play, Bear Hug, won the Royal Court Young Writers Festival, where it earned an extended run. He has written extensively for the theatre, from Musical Differences as part of the National Theatre's connections programme, to Crooked Dances at the RSC, and Rebel Music at his hometown theatre, the Birmingham Rep.
Robin's short film Crocodile won awards at Cannes, Encounters, and Guanajuato festival in Mexico, and was BIFA-nominated for Best British short. Alongside his friend Kieron Quirke, Robin also co-created and wrote five series of the
hit BBC sitcom Cuckoo, starring Greg Davies, Andy Samberg, Taylor Lautner and Andi MacDowell. Cuckoo was BBC3's biggest rating comedy launch and garnered nominations both at BAFTA and the British Comedy Awards.
Robin is currently developing new drama projects for television and film. He's recently written episodes of Sanditon (ITV), and been in the writers room on The Great (Hulu). When not writing, he enjoys working on his indie/samba band Sugarcane.
Television
Writer & Creator
Starring
Greg Davies
Andy Samberg
Taylor Lautner
Andie Macdowell
Esther Smith
Helen Baxendale
Tyger Drew-Honey
Hugely successful BBC sitcom, co-created with Kieron Quirke.

Roughcut
for
BBC 3,
BBC One
Starring
Andrew Garfield
Kevin McNally
Daisy Haggard
Rasmus Hardiker
Ben Wilbond
Leo Bill
Co-written and created with Kieron Quirke
Co-written and created with Kieron Quirke
Tiger Aspect
In development
Starring
Charles Dance
Claire Skinner
Christian Cooke
Drama Series.
Co-created and written with Kieron Quirke
Starring
Dorian Brown
Tommy Dewey
Tyler Francavilla
Tamera Mowry
American-set sitcom co-created and written with Kieron Quirke
Episode writer with Kieron Quirke on the animated sitcom
Film Roman
for
ABC Family
Starring
Nick Frost
Daisy Haggard
Amanda Abbington
Nick Burns
Script Editor and writer
Additional Writer
Starring
Elle Fanning
Nicholas Hoult
Comedy-drama about the rise of Catherine the Great.
Theatre
Writer
Connections/National Theatre
Creator
Co-created with Anthony Nielson
Writer
Co-written with Anthony Nielson
A new late-night revue style show conceived by writers Robin French and Anthony Neilson
Part of the Open Court season
Starring
James Bradshaw
Christopher Ettridge
Sean Hart
Elisabeth Hopper
Adaptation of Ibsen's Hedda Gabler
Birmingham Repertory Theatre
New commission for the Royal Court Theatre
In development with Paines Plough
Director
Roxanna Silbert & George Perrin
Writer
Enda Walsh & Dennis Kelly
Starring
Dennis Gough
Rachel Spence
Starring
Matthew Bulgo
Thom Fell
Hannah Gittos
Mike Tweddle
Producer
Paines Plough & The Royal Court
Two plays produced in the pods of the London Eye as part of Flight 5065 to coincide with the G8 summit
Play with music about Rock Against Racism and Two Tone, set in late 70s Birmingham.

Play about a mysterious concert pianist who rejects the digital age

Producer
Starring
Jonathan Coy
Helen Schlesinger
A family deal with the consequences of their son turning into a bear
Director
Robert Wolstenholme
Starring
Kate Burdette
William Chubb
Susan Sylvester
Ronan Vibert
Film
Writer
One of the Royal Court/Guardian 'micro-plays.
Selected as part of the BFI Festival 2015.
Royal Court / The Guardian
The Guardian
Crocodile
Canal Plus Award at Cannes, BIFA nomination for Best British Short 2014, Winner Encounters Festival
Starring
Michael Gould
Alex McQueen
Alecky Blythe
Justin Edwards
A bereaved Headmaster fights a crocodile.
Film about David Bowie and Iggy Pop
Romantic comedy co-written with Kieron Quirke
Producer
John Altschuler & Dave Krinsky
Co-written with Kieron Quirke
Producer
Radio
Writer
Producer
Sacha Yevtushenko
Celebration of Paines Plough's 40th Birthday.
Creator & Writer
Co-written and created with Kieron Quirke
Production Company BBC Radio 4

In development